Tree mishap victim's family still awaits BBMP compensation
The incident happened in June this year.
BBMP commissioner visited the site in an hour and announced the compensation to be paid within 24 hours.
Six months after, the family is planning to approach Governor for the compensation.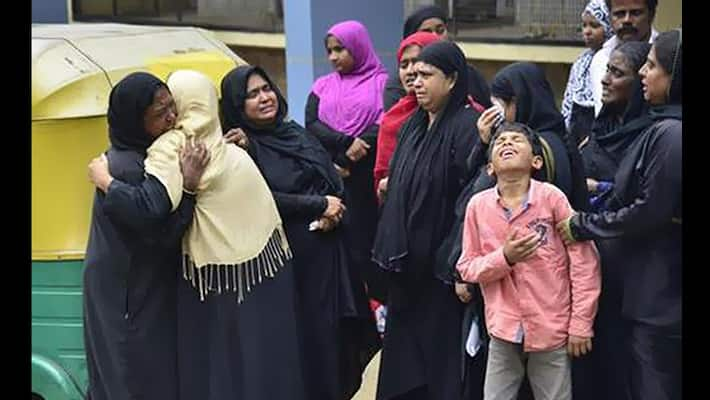 Family members of Firoze who died after a tree uprooted and collapsed on him in June this year says that the BBMP Commissioner announced the compensation of ₹ 1 lakh within 24 hours after the incident, but till now the officials are making them run from pillar to post for that amount. 
Firoz Pasha (48 years) died when a huge Indian Cork tree fell on him killing him on the spot due to heavy winds on June 27 this year. Within hours after the incident, BBMP Commissioner, N Manjunath Prasad visited the spot and announced a compensation of ₹1 lakh to be paid within next 24 hours, but it has been six months since that accident and the family is yet to receive that money.
Sibgathualla, the younger brother of Firoz, accused that despite BBMP Commissioner Manjunath Prasad's announcement none of the officials are cooperating to release the amount. 
"I think I will have to grease the palms of officials to get the compensation; I am planning to write a letter to Governor in this regard as I have no faith in BBMP now," Sibgathualla said. 
Firoze was involved in mid-day meal supply business; he was going to an office to collect the payment for his work when the accident happened. 
Back then, it was Ramzan, and according to the younger brother, Firoze wanted to buy clothes for his children from that amount he was to collect. Now, New Year is around the corner and still there no response despite submitting several documents for claiming the compensation, added Sibgathulla.
We made several attempts to contact Commissioner Manjunath Prasad, but he was unavailable to comment on this matter.
Last Updated Mar 31, 2018, 6:38 PM IST