Top BJP leader warns 'sleepless nights' for CPM
"If we start it now, we won't stop until we rooted out the CPM."
BJP state president Kummanam Rajashekharan refuses Y category security cover.
Says he can't live in security cover while common workers get killed.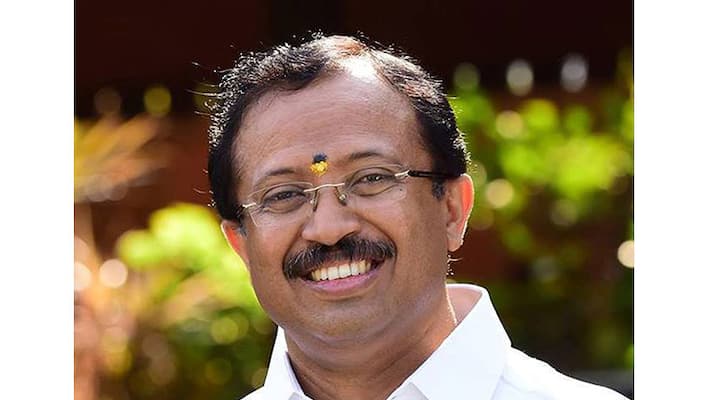 Even as the fears of a bloody retaliation loom large in Kannur after the brutal murder of a BJP worker on Wednesday night, the political leadership is adding fuel to the fire by making provocative statements. 
"We haven't forgotten anything. We don't hesitate to take up our old roles if that is necessary to keep the CPM criminals at bay,"  former state president of the BJP said. He was apparently referring to the bloodshed in the 80s and 90s when the BJP and the CPM engaged in a pitched war in which dozens from both sides perished. "If we start it now, we won't stop until we rooted out the CPM," he warned.
"We have not promised anybody that we would call for peace every time. If the CPM, which is ruling Kerala, do not want peace, we cannot create it unilaterally," said V Muraleedharan, former state president of the BJP. 
"Sleepless nights await those who took the lives of our workers and those who ordered the kill," Muraleedharan warned. "I don't mind if the media, the CPM and its paid writers interpret this as an open threat," the BJP leader said.  
Meanwhile, the BJP stepped up pressure on Kerala government demanding deployment of central forces in Kannur alleging that the state failed to ensure the safety of its workers. A BJP delegation from Kerala will go to New Delhi demanding central intervention in the state to ensure peace, said State BJP Chief Kummanam Rajashekharan.
Rajashekharan told media that he would not take the Y-category security cover. "How can I live under security cover when the life of BJP workers are at risk," he quipped. 
The police on Thursday took five CPM workers into custody in connection with the murder of CA Santhosh,52, near Thalassery in Kannur. The CPM had denied role in the murder. 
Last Updated Mar 31, 2018, 6:49 PM IST