The Rafale multi-role combat aircraft is set to become an important part of the Indian Air Force
Thales will be displaying Stratobus, an autonomous stratospheric airship that can be positioned at an altitude of 20 km over its theatre of operations
Dassault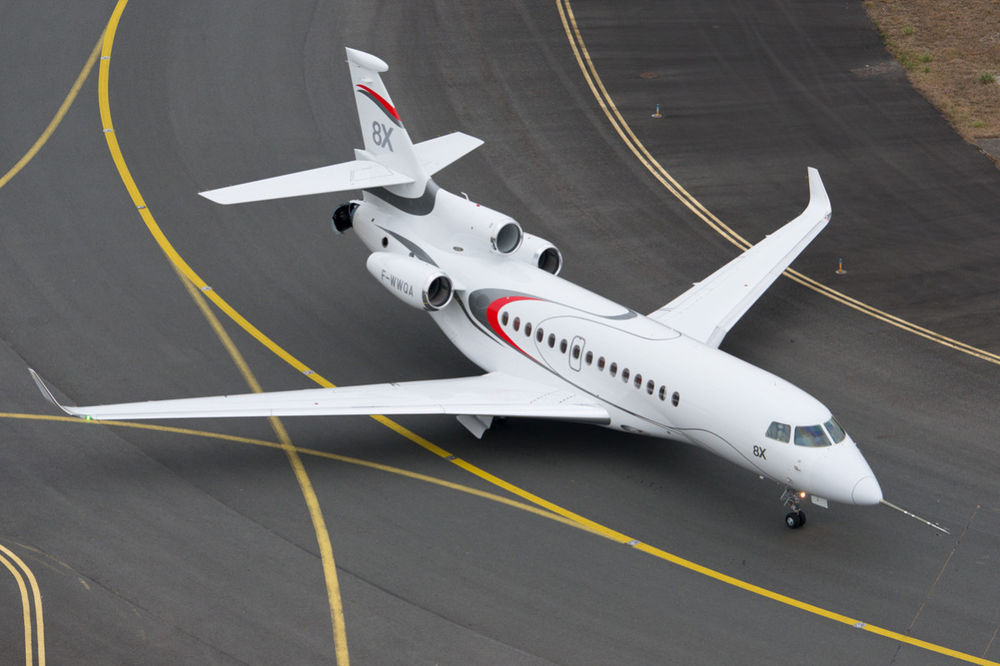 Dassault's Falcon 8X, which was recently certified, will debut at Aero India. The Rafale multi-role combat aircraft is set to become an important part of the Indian Air Force inventory in the near future, will be showcased at Aero India 2017 and perform solo flights dailyfor the show. Three Rafale fighter aircraft that will take part in the biennial air show and aviation exhibition will include a single-seat Rafale C and two twin-seat Rafale B aircraft. 
Boeing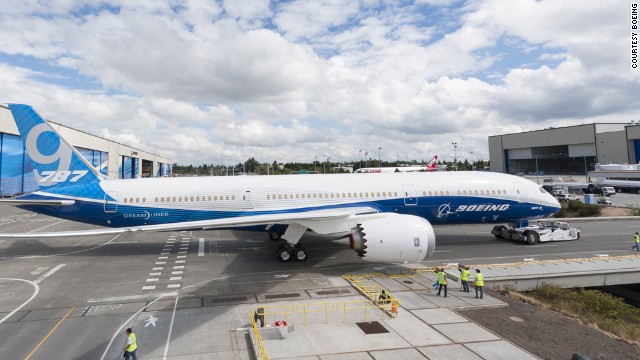 Boeing will showcase a broad range of aerospace capabilities at the upcoming Aero India 2017 show, at the Air Force Station Yelahanka, in Bengaluru.  The company will feature models of commercial airplanes such as the 777-9X, 787-9 Dreamliner, 737 MAX 9 and 737 MAX 8. Boeing's exhibit in Hall E will feature large scale models and interactive displays to showcase the company's advanced commercial and defence products and services capabilities of interest to India. A KC-46A Air Refueling Operator System (AROS) will be available to visitors for demonstrations.
Airbus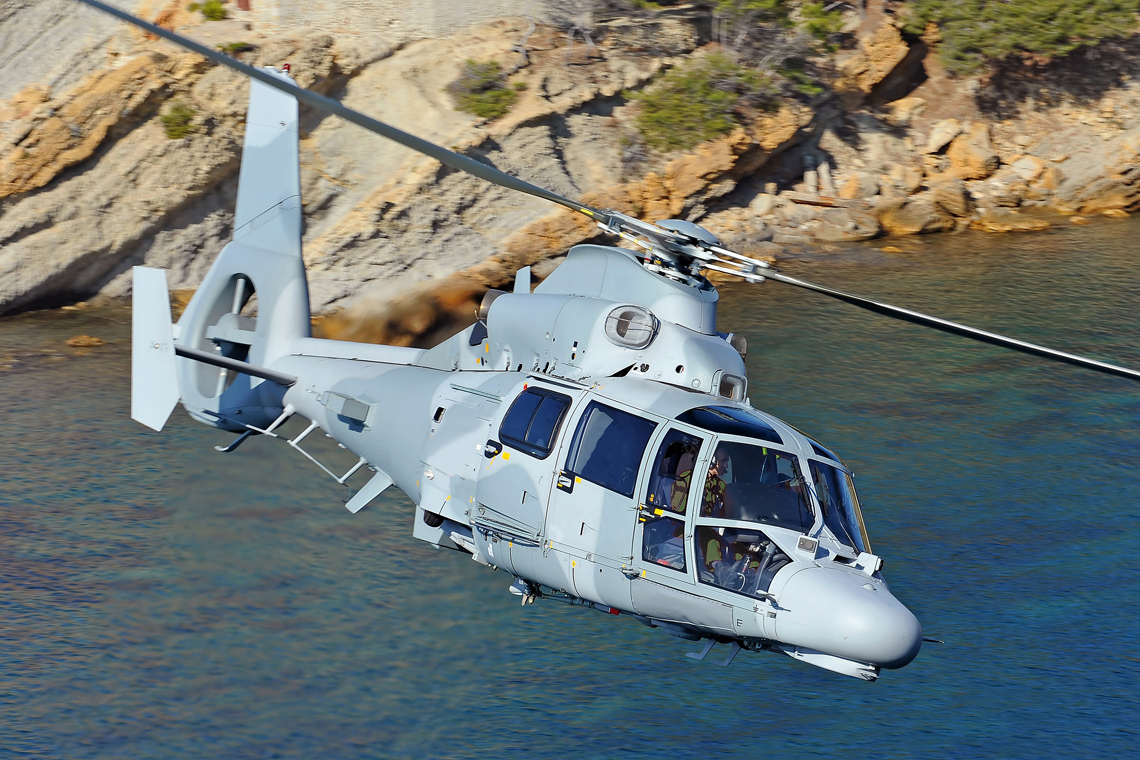 Visitors at the Airbus stand – Hall B, Stand 2.2 – will get a first-hand account of Airbus' industrial engagement with India. The potential of Airbus & India partnership is bigger and this will be exhibited in the form of scale models of the C295W military transport aircraft and the AS565 MBe Panther helicopter. The scale model display line-up will include the EC725, now marketed as the H225M, which is under negotiation for the Indian Coast Guard's requirement for 14 shore-based helicopters as well as the fuel efficient A320neo commercial aircraft. Besides, there will be models of the H145 and H125 helicopters, Eutelsat 172B satellite, E-Scan AESA radar and the ATR 72-600. H130 chopper ambulance on static display
Saab
Saab wants to pitch the Gripen E  to the Indian Air Force as part of India's requirement for single engine military jets. The Gripen E is expected to demonstrate its prowess. A two-seater variant of it will be on display as well. Also chief on Saab's agenda is pitching the Gripen M (Maritime) version of the Sea Gripen aircraft for the Indian Navy. Designed to fly from catapult-equipped carriers, Gripen M is a single-seat fighter with a footprint small enough to operate from any aircraft carrier in current (or future) global commission. Get to see the sea-bird in person. Saab will also showcase a very short range, laser-guided next generation air defence system which cannot be jammed by electronic warfare systems, and an all-weather SRSAM (short range surface-to-air missile), also jam-resistant missile system which could target bombers.
Lockheed Martin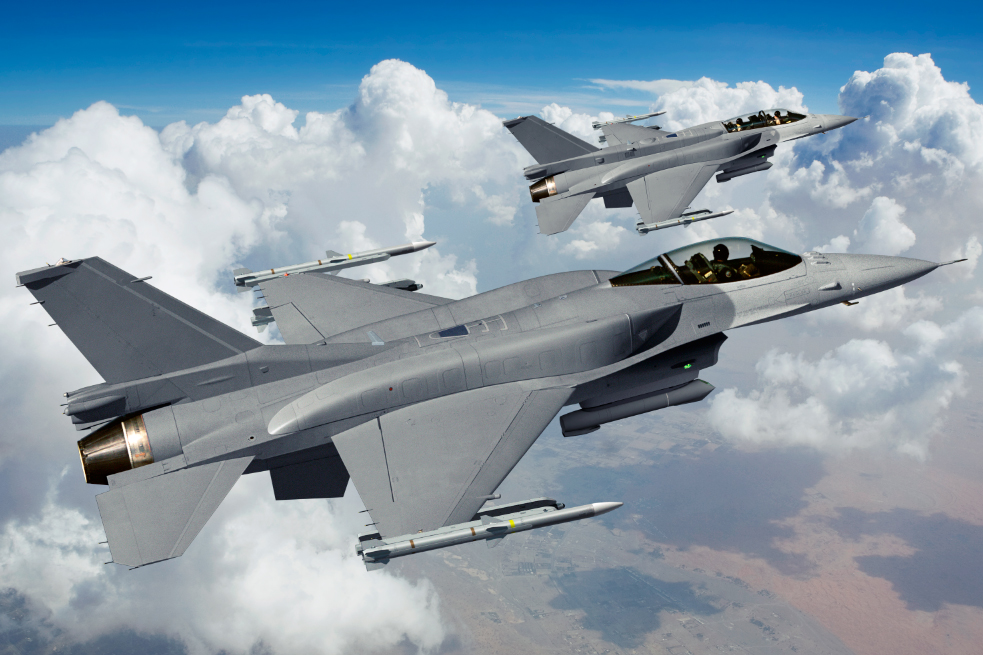 Lockheed Martin is pitching its F-16 to the Indian Air Force. Lockheed Martin is the pre-eminent designer, developer and manufacturer of the world's most advanced fighter aircraft. It has a partnership and joint venture company with Tata Advanced Systems Limited (TASL) and has proven that the Indian industry can manufacture airframe components for the C-130J airlifter and the S-92 helicopter.They hope to build on that success with the F-16, the world's most successful, combat-proven multi-role fighter.
Thales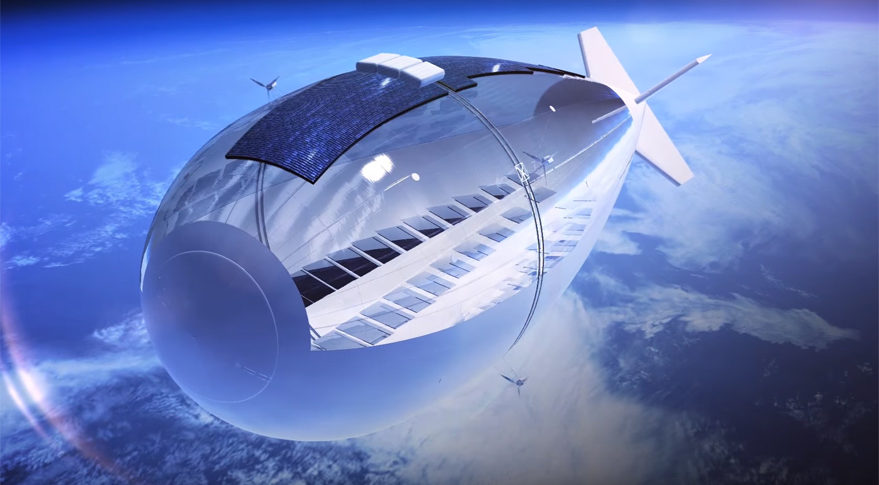 Thales will display at stand 3.1, Hall B at this year's exhibition. The company will have its capabilities on display including rocket systems, underwater systems (sonars), surveillance and fire control radars, surface warfare systems (missiles), among others. Thales, a member of the Rafale team alongside Dassault Aviation, provides a number of state-of-the-art equipment and systems onboard the Rafale. These include the RBE2 AESA radar, the Spectra electronic warfare system, optronics, the communication navigation and identification system (CNI), the majority of the cockpit display systems, power generation systems and a logistics support component. Thales will display some of its globally acclaimed products and equipment during the air show. These include Stratobus, an autonomous stratospheric airship that can be positioned at an altitude of 20 km over its theatre of operations and can perform a variety of missions including surveillance of borders or high-value sites, on land or at sea, security, environmental monitoring and telecommunications, new broadband tactical software-defined radio SYNAPS and C4I systems, Spy'Ranger, a mini surveillance and reconnaissance Unmanned Aerial Vehicle (UAV) among others.
BAE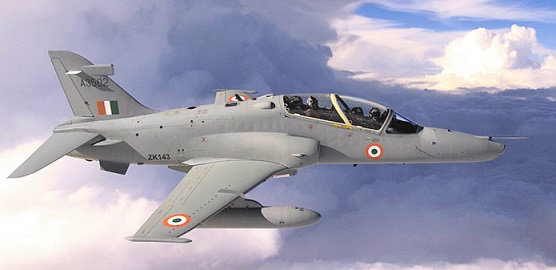 Clad in Indo-UK colours, the Advanced Hawk will be on display at HAL's stand, together with a simulator showcasing the aircraft's new capabilities.  A joint collaboration of BAE Systems and the Hindustan Aeronautics Ltd (HAL), the Advanced Hawk's new features are expected to reduce training demands on more expensive frontline aircraft, creating additional capacity for operational tasks, and make training more cost-effective and structured.
Eurofighter Typhoon
The Eurofighter Typhoon is a highly agile aircraft, designed to be a supremely effective dogfighter in combat. Production aircraft have been increasingly better equipped to undertake air-to-surface strike missions and to be compatible with an increasing number of different armaments and equipment. It is one of the names under consideration for the Make in India initiative. Other competitors are Boeing's F18A, Eurofighter Typhoon, Rafale and Gripen.