Top 5 recent medical negligence cases in Karnataka
According to a recent report, a patient of MS Ramaiah hospital has been allegedly transfused with HIV-infected blood.
In the recent past, the number of medical negligence cases have gone up in Karnakata.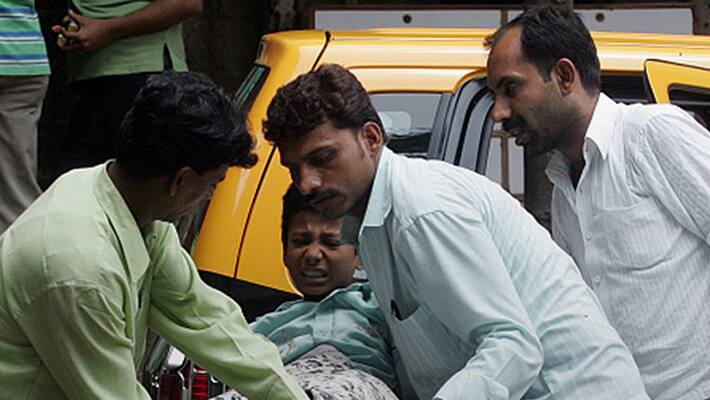 The recent case of a patient infected with HIV due to alleged medical negligence of MS Ramaiah hospital has sent shivers down the spines of patients in Bengaluru City. This incident is also an indication that the health sector in Karnataka needs better focus, stricter regulations and legal actions.
1. Gowri, 45-year-old women, had made this claims that the doctors at MS Ramaiah had transfused her with HIV-infected blood when she went to remove fibroid earlier this year. A FIR has been registered against staff members including the administrator of the hospital earlier this month regarding this matter.
2. In another case, Karnataka Consumer Dispute Redressal Commission (KCDRC) has directed three doctors to pay a compensation of ₹23.54 lakh for a medical negligence filed by victim Vidya Prasad's family. According to Vidya's family, the patient was admitted for an orthopedic case, but she died at the operation theatre following cardiac arrest in 2011. 
The family alleged that hospital did not inform them about the risk prior to the operation and filed a case with KCDRC. During the interrogation, it was found that the hospital was ill-equipped to take up cardiac arrest case.
Three doctors, PK Raju, an orthopaedic surgeon, Dr. Suresh, a neurosurgeon,  Dr Ravi Shankar, anaesthetist were held responsible for showing negligence and have been asked to pay the compensation to Vidya's family.
3. Much worst was of Bowring Hospital case, in which a patient lost 19 inches of large intestine as doctors at Bowring Hospital's Gynecological department had left a gauge of cotton wrapped in the umbilical cord after childbirth. 
Three months later the women complained about stomach pain, and she was operated at a private hospital to remove the cotton. In September, a case was registered, and an inquiry was ordered in this case against the doctors.
4. In 2013, 4-year-old Baby Mariyam Kausar who suffered a minor injury on her left hand was rushed to state-run Sanjay Gandhi Institute of Orthopedics. After a two-hour surgery in 2013 till now, she is in the coma. 
The issue became very sensational following which two doctors were dismissed, and two other were suspended for showing medical negligence. An inquiry report said that the coma stage of the child was due to an overdose of anaesthesia. 
5. In the same year, 3-year-old Sirish died within minutes after administering anaesthesia for a minor dental problem. The parents and relatives of the victim then damaged properties of Annanya Hospital at HSR Layout where the child was operated and even beat up the doctors. 
The Karnataka Medical Council later suspended the license of Dr Raviraj General Anaesthesia and Dr Raghavendra anaesthetist.
As health activists carried a number of protest regarding medical negligence in Karnataka, the state government issued an order stating that, if the doctors show medical negligence, their licences will be impounded. 
Last Updated Mar 31, 2018, 6:34 PM IST