TN Polls: Jayalalithaa promises full statehood to Puducherry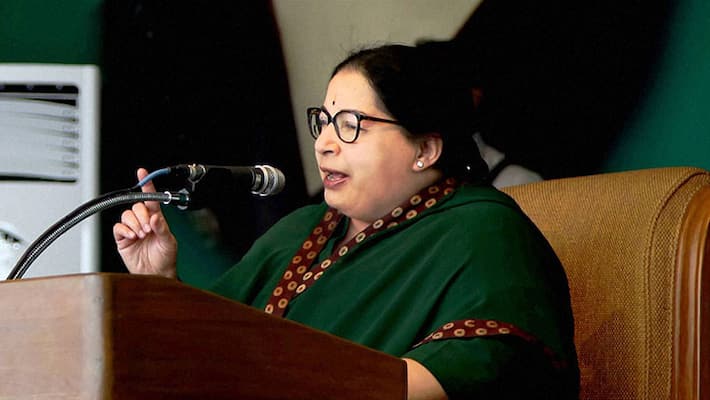 Speaking at an election rally here, she said the administration of Rangasamy-led AINRC, which is a splinter group of Congress, failed in all the fields as no industrial  development had taken place here during the last five years.
    
She urged the electorate to ensure that they cast their votes for AIADMK, which is fielding its candidates in all the 30 assembly segments so that Puducherry could witness development in all sectors "on the same lines as Tamil Nadu had achieved" under her rule.
     
Jayalalithaa assured the Puducherry electorate that if voted to power, AIADMK would strive hard to get full statehood status with fiscal benefits to Puducherry and get the waiver of the accumulated Central loans of Rs 6,400 crore.
"To achieve this, both the Congress-DMK combine and AINRC should be defeated in the polls," she said.
    
Jayalalithaa alleged that Rangasamy had committed a "serious breach of trust when he buried the ethics of alliance" in 2011.
    
"AIADMK and AINRC joined hands to contest the polls in 2011 and as per my appeal, the electorate here had given the verdict then to the combine. But when there was  short of majority, Rangasamy formed the government with the support of an Independent. "He had committed the breach of trust while forming the government," she said.
    
She also assured to reopen the AFT and a few other textile mills here and hold civic polls with 50 per cent reservation for women in the decision-making positions.
    
Jayalalithaa also promised that AIADMK would bring in a new industrial policy for Puducherry and evolve schemes for industrial development of Karaikal.
    
She introduced all the 30 candidates of the party at the meeting.
Last Updated Mar 31, 2018, 6:49 PM IST