TN Poll Buzz: Polls kick off with prohibition at forefront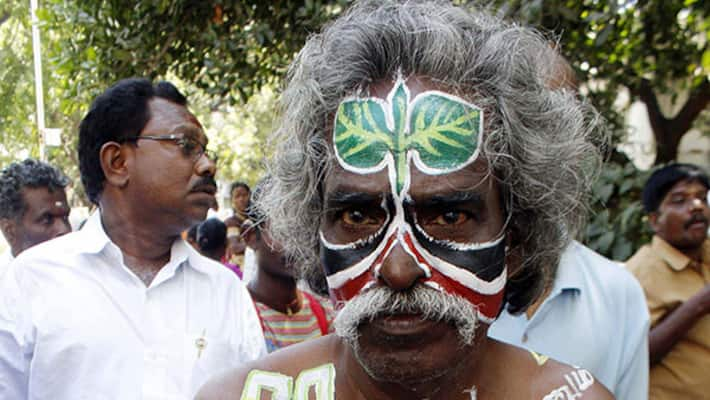 Even before poll dates were notified temperatures in Tamil Nadu has been soaring. The colourful poll season is here and the political ecosystem is getting shriller with party heavyweights making remarks against each other, high decibel campaigns and many more things.
A few trends have already been doing the rounds:
Prohibition looks like a favourite concern for all political parties. Ruling AIADMK, DMK, PMK, and BJP are all promising prohibition if voted to power
The battle to make Jallikattu legal once again
Waiver of loans for farmers    
DMK and DDMK lashing out at Jayalalitha for staging afternoon elections which the parties have termed as 'human rights violations'
MK Stalin, leader of DMK, mocking Jayalalitha at a rally  
DDMK's Captain Vijayakant's assaulting journalists and misbehaving with a security guard, all caught on video
A 33-year-old transgender C Devi pitching against AIADMK supremo Jayalalithaa from RK Nagar constituency in Chennai
Prof. Vasanthi Devi of Viduthlai Chiruthaikal (VCK), a Dalit outfit, to take on Jayalalitha
 
Keep watching this space to catch all the election buzz from the state.
Last Updated Mar 31, 2018, 6:32 PM IST