Venkaiah asks TN people to shun cash for votes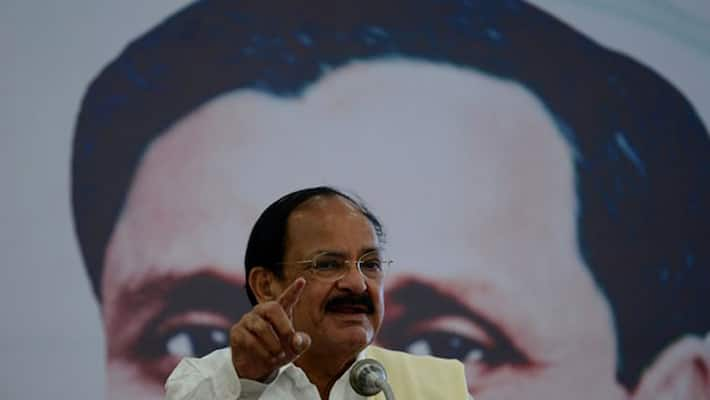 Accusing both AIADMK and DMK of being corrupt, Union Minister and senior BJP leader M Venkaiah Naidu today asked the people in Tamil Nadu not to be swayed by "cash or caste" in the May 16 Assembly elections.
 
Addressing an election meeting in support of BJP candidates here, he asked the voters to think and vote for eligible and meritorious candidates. 
 
"Do not vote for cash and caste," he said.
 
He charged that both DMK and AIADMK were corrupt parties.
 
"In all departments, there is corruption," he said.
 
Attacking the Congress-DMK combine, he said they were opportunist parties.
 
They had snapped their alliance earlier but again joined together for the coming Assembly polls, he said.
 
He added that Congress and Communist parties were blocking several good initiatives of the NDA government in Parliament.
 
"When good schemes are announced all parties should cooperate for the welfare of people but Congress was blocking them," he alleged.
Last Updated Mar 31, 2018, 6:45 PM IST