Tipu Jayanti: BJP all set to take on Siddaramaiah
Karnataka BJP to take out anti-Tipu Jayanti rally
Party to observe November 10 as black day
Karnataka BJP leader Yeddyurappa to meet Union Home Minister Rajnath Singh in this regard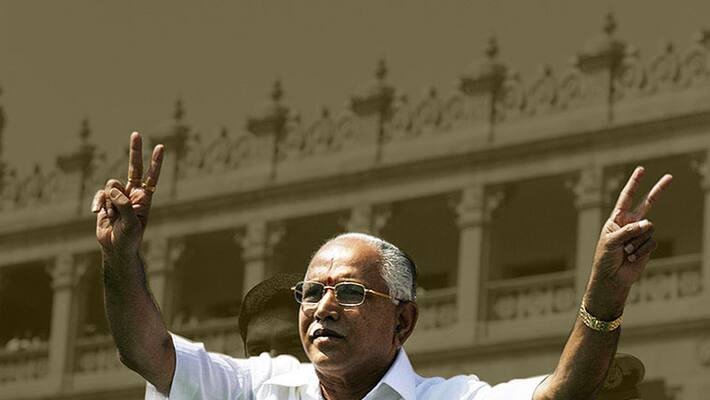 Speaking at an "anti-Tipu Jayanti" rally here, as the party held state-wide protests on the issue, Yeddyurappa asked the party cadre to observe November 10 as a "black day" and court arrest on that day.
Yeddyurappa declared that within 24-hours of coming to power, the BJP government would cancel Tipu Jayanti.
Tipu Jayanti, slated to be celebrated across the state on November 10, is being observed since last year following a Congress government decision, which had triggered a major row and caused violence in Kodagu district in November last.
Tipu Sultan was the 18th century ruler of the erstwhile Mysore kingdom, on whose reign academics, historians and eminent public personalities hold differing views, often engaging in public sparring.
Tipu Sultan is treated by some as a "religious bigot" who ruthlessly killed and converted people to Islam, while others consider him as a great secular ruler who fought the British.
Yeddyurappa also said that he would call on Union Home Minister Rajnath Singh in Delhi tomorrow and explain the precarious law and order situation in Karnataka.
All the cases of murder of RSS/BJP workers that have taken place in Karnataka must be referred to the National Investigating Agency (NIA) if truth has to come out, he said.
Flaying the Siddaramaiah government, he said 'the beginning of the end of the Congress rule' in the state had begun.
"At the most, Siddaramaiah can carry on his Tughlak Durbar for one year," he said.
Last Updated Mar 31, 2018, 7:00 PM IST