Three years in power, Siddaramaiah gets a thumbs down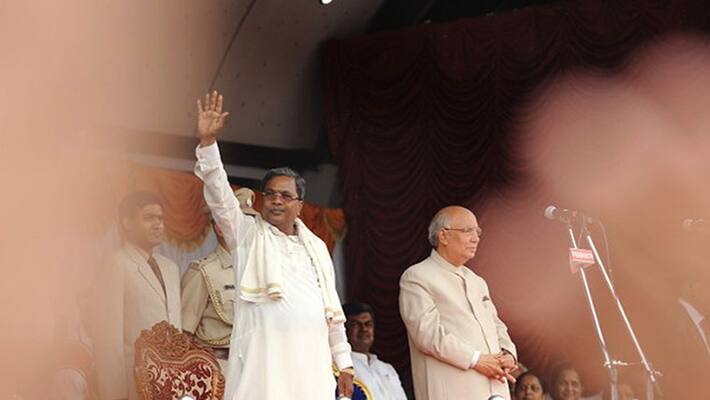 It was with much optimism that Chief Minister Siddaramaiah made his way to the top-seat of power in Karnataka. However, as his government completes three years of its rule in the state, there is much that still needs to be done.
In these three years, the government has faced two major disasters, one came from within the ranks of the party and another was due to natural calamities. While Siddaramaiah might have successfully quelled rebellion (for now), the efforts of the government to address the drought and famine situation has widely been criticised.
Here is a list of achievements and failures of the Siddaramaiah government:
Achievements:
Third best state in administration.
Third best in industrial development.
Fourth place in income tax collection.
Third in construction of rural toilets.
National award for MobileOne
Mysuru ranks second in Swachh Bharat Rankings of 476 cities.
National award for rural development.
National award for urban development.
Transport department and Energy departments also have got national awards.
Failures:
Failed in selecting capable ministers to the cabinet.
Failed in assigning departments to the right ministers.
No control over bureaucrats and cabinet ministers.
No resourceful persons in personnel advisory committees.
Failed in securing rapport with MPs, consequently failed in getting funds from the central government for state's schemes and projects.
Almost all the ministers of district in-charge are inactive and rarely visit their respective districts.
Failure in 'Annabhagya' scheme, more than ₹4 crores bogus annabhagya cards are found.
Failed in maintaining a distance from the family in the administration.
Failed in updating and assessing 'Bhagya' schemes.
Last Updated Mar 31, 2018, 6:49 PM IST