These Kannadigas escaped death by inches during Cyclone Vardah
Cyclone Vardah devasted Chennai and Tamil Nadu on Monday.
The powerful wind and rain was seen lashing buildings and overturning vehicles.
Hundreds of stories of near misses have been emerging ever since.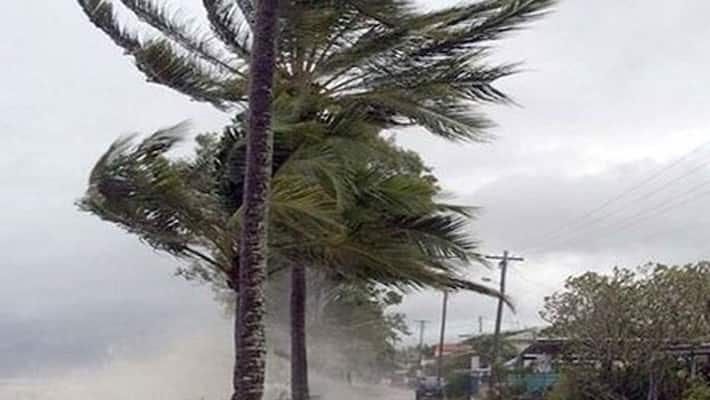 Dr KB Linge Gowda, Director of KIDWAI, who along with four other doctors was in Chennai for a Radiation technology visit, escaped death by a few inches on Monday.                                                     
The team of doctors from Karnataka were in Chennai on Sunday and were caught unaware of Cyclone Vardhah.       

The doctors had scheduled a visit to the Adayar Cancer Institute and Apollo Hospital to study new a radition technique, hoping to install a similar facility at the government hospital in Bengaluru. The team had a narrow escape during their journey back from Chennai.           

Dr Linge Gowda, who saw trees being uprooted and roof sheets flying in the air due to the wind, says they are living a second life as a tree came crashing down just a few inches away from their car.  

"It was very scary. We wanted to leave Chennai in the morning but the warning by Meteorological department forced us to stay back at hotel. By noon the cyclone had started impacting the city and by 2 pm it became worse. At 4 pm, when things looked a little clear, we checked out of our hotel and started driving back but trust me,  every 30 meters we could see either an electric pole, a street light or a tree had fallen on ground. Up to Chidambaram we witnessed devastation. At one point, we felt a small tree branch brush our car and we stopped a few meters away. It was only then that we noticed that a huge tree had uprooted. The tree was just few inches away from our car. We all would have been crushed and died. We are lucky to live second life," said Dr Gowda.                                                           

The doctors eventually reached Bengaluru by 12:30 am the next day. 
Last Updated Mar 31, 2018, 6:58 PM IST