There is no Tamil VS Kannada, bridge the gap: Actor Suhasini
Suhasini Mani Ratnam is loved for her natural performance in Sandalwood, Kollywood, Tollywood and Mollywood alike.
Kannada films introduced new wave cinemas in the industry, before anyone else
Films should bridge the gap not build walls, Tamilians should watch Kannada films, Kannadigas should watch Tamil films, she said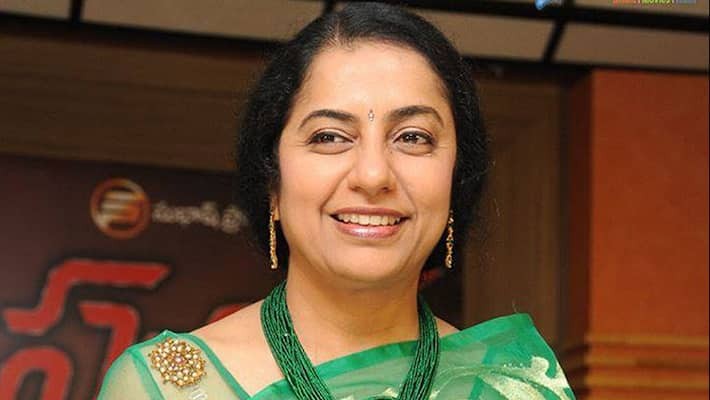 The video of actor Suhasini speaking about the bond shared by Tamil and Kannada film industry is making rounds on social media. Daughter of Charuhassan, elder brother of star actor director Kamal Hassan, she has a deep understanding of the film industry, who has acted in all five South Indian languages.
Perhaps this is the most apt moment to bridge the gap as both the states are troubled over Cauvery issue.
"I was 16, when I came to Chitradurga in Karnataka for a competition and our team lost against the hosts. We were sad, but to lighten our mood, Karnataka counterparts took us to a movie- Puttanna Kanagal's Nagarahavu. I didn't know who Puttanna Kanagal was nor know Vishnuvardhan. But what a movie. I was completely bowled over. I fell in love with Kannada cinemas," said Suhasini.
"Kannada films introduced new wave cinemas in the industry, before anyone else," said Suhasini.
Speaking further, she said that she was lucky to have got to act in Kannada film 'Bandhana', directed by Rajendra Singh Babu, who is now the chairman of Karnataka Film Chamber. Suhasini rose to fame with Bandhana with her character name Nandini and she was acting opposite Vishnuvardhana, whom she admired in Nagarahavu.
Speaking further, she gave amble examples of Tamil starts who either started with Kannada film industry or rose to fame in Karnataka. Starting with her husband popular director Mani Ratnam, whose first film was Pallavi Anupallavi, which is till date a trend setter in the Kannada film industry.
K Balachander has directed five Kannada films Tappida Tala, Benkiyalli Aralida Hoovu, Eradu Rekhegalu, Sundara Swapnagalu, and Mugila Mallige.
Superstar Rajinikanth, Kamal Hassan are very familiar to the Kannada audience.
"There is a similarity in the nativity of Tamil people and Kannadigas. We share many things in common. Movies do not build barriers, they should bridge the gap. Tamilians should start watching Kannada films. Especially, now-a-days all South film industries are trying out new things. For example if Malayalam film makers can make a movie in Bengaluru and name it Banagalore Days, why not watch Kannada films in Tamil Nadu?" she said.
These of words with a lot of weigh coming from an actor who is hailed in Sandalwood, Kollywood, Tollywood and Mollywood alike.
As Suhasini says, let films be the means of acceptance and love and not a tool to push each other away.
Last Updated Mar 31, 2018, 6:48 PM IST