Men enter this temple, dressed as women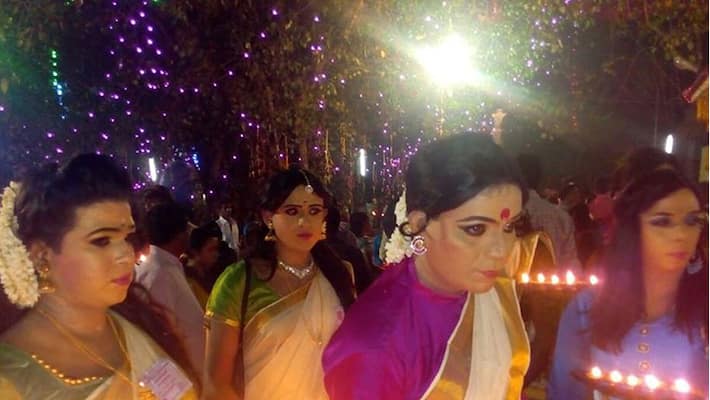 Draped in saris, hundreds of men flock to a temple at Kottankulangara in Kollam every year. They look odd.  But for them, it is an offering to the goddess of the temple, who will make their wishes come true.
Chamayavilakku, the annual ritual at the Kottankulangara Devi Temple, draws hundreds of male devotees from across the country.  The festivities span across 19 days. The most beautiful event takes place in the last two days when the men cross-dress as women.
Ritual has it that men undergo a complete makeover as women, full of jewellery, bindi and flowers decorating the long flowing hair.
Before taking part in the event, men undertake a ritualistic fast for a few days.
"I started observing the ritual for professional achievement. Then I wished for a child for my sister. Devi (the deity of the temple) has blessed her with a baby now. Next year, I will come here with her child," says Mukesh, who is attending the event fifth year in a row.
Last Updated Mar 31, 2018, 7:05 PM IST