Telangana wildlife in danger?
Telangana's State Board for Wildlife met for a talk for the first time after the state formation.
They accepted a proposal for a non-invasive survey of uranium exploration in Amrabad Tiger Reserve.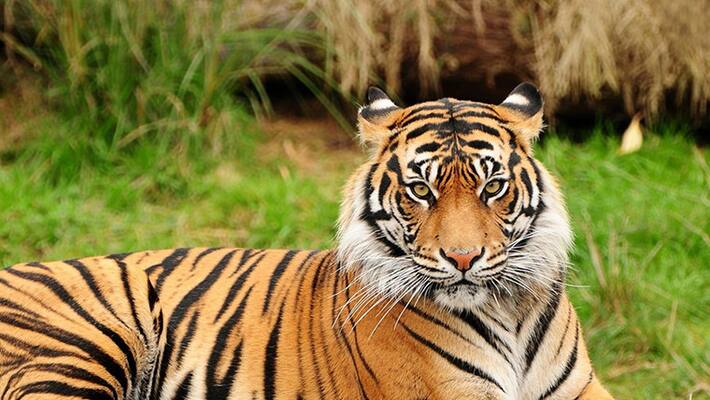 However, the body cleared a few projects that can have a negative impact on the wildlife of the state.
The meeting that took place on Tuesday cleared the proposal for a uranium exploration survey over 83 sq. km in the Amrabad Tiger Reserve along with lifting the ban on movement of heavy vehicles in the Kawal Tiger Reserve.
"Amrabad is the best tiger habitat and Chen-chus live here. Though the uranium exploration claims to be non-invasive it will have a huge impact as the area is 85 square kilometres," a member of the Wildlife Board said.
"We have accepted the proposal for a non-invasive survey of uranium exploration in Amrabad Tiger Reserve that falls in Mahbubnagar and Nalgonda districts. We also accepted 11 diversions of land for the Bhagiratha project," TS Chief Wildlife Warden P K Jha told Deccan Chronicle.
"One important decision was to notify the nesting and breeding area of the Long Billed Vulture in the Bejjur range of the Kagaznagar division has been declared as a Conservation Reserve under the Wildlife Protection Act. It will get almost similar legal status as that of a wild life sanctuary," he added.
Jha also mentioned that the vulture population has increased in the last few years from 10 to 30 because of conservation measures. Around 120 sq. km surrounding the hillock is a Conservation Reserve.
However, the wildlife activists have expressed grief regarding the clearances, especially about the diversion of forest land in the notified corridor area of Kawal tiger reserve for Mission Bhagiratha.
Last Updated Mar 31, 2018, 6:41 PM IST