Telangana launches web portal for heat wave predictions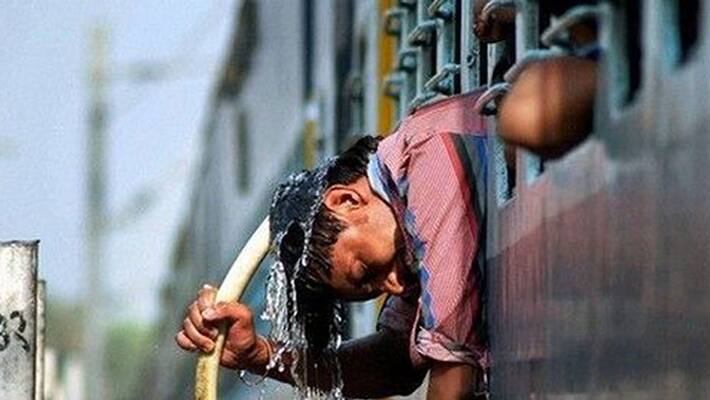 Telangana government today launched a web portal for heat wave predictions and necessary resources available at respective places in case of emergency.
Telangana Deputy Chief Minister Mahmood Ali, after launching the website, said sensors have been installed at as many as 885 points across the state to grasp the real time data on weather.
"The data will be analysed to arrive at a conclusion if there is any heat wave-like condition (is) expected. Accordingly people will be warned though SMS. Additionally the portal will also maintain statistics of the historic temperature trends in the state," he added.
Medical and Health Department has advised all hospitals to keep sufficient stocks of ORS and IV fluids to take care of the public in the event of sun strokes, he added. Replying to query, Ali said as many as 19 deaths due to heat wave were "officially" reported so far.
Earlier the state government in an official release said the deaths due to heat wave were 66. Later another senior official put the figure at 35. When asked about the discrepancy in the figures, Ali said they the government will verify.
Meanwhile, the state government in a statement said thunderstorm accompanied with squall or hail is likely to occur in the districts of Adilabad, Nizamabad, Karimnagar, Khammam, Medak, Mahaboobnagar, Hyderabad, Ranga Reddy, Warangal and Nalgonda.
"No large change in maximum temperatures over Telangana. They were appreciably above normal at many places over Telangana. The highest maximum temperature of 44 degrees Celsius was recorded at Adilabad, Nalgonda and Nizamabad," it said.
Heat wave conditions are very likely to prevail over many parts of the state, it added.
Last Updated Mar 31, 2018, 6:58 PM IST