Demonetisation: Telangana on the boil as banks run dry on payday
First payday since demonetisation and the cracks began to show
Government employees lined up all day to try and receive their salary in cash, but there was only one counter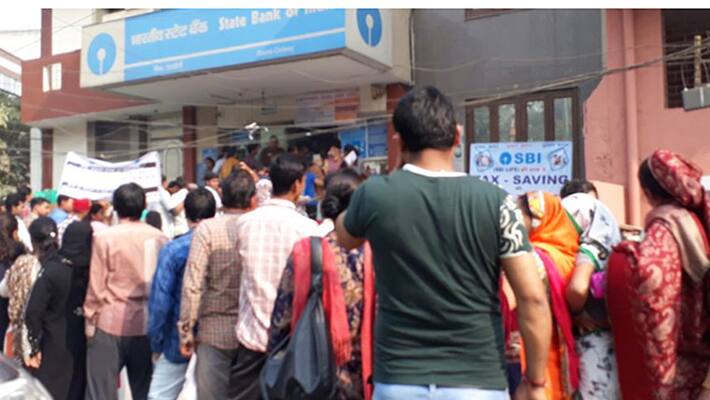 With the demonetisation campaign now in its fourth week, the effects of the currency crisis are no longer being couched in words of patriotism and doing it for the country. When it comes to pay day, the public of Telangana is having none of it.
The anger was highly visible as an agitated crowd took to the streets to protest the lack of funds and some of the more violent members of the public attacked the helpless bank staff. As most of the city lined up to withdraw salaries, banks and ATMs ran out of cash in the first hour itself, leading to a lot of anger.
It was already a sensitive issue as the RBI had conveyed on Tuesday to the Telangana government that it was unable to provide the required currency notes to pay part of the November salary in the form of cash.
On December 1 most of the government offices bore a deserted look as employees chose to stand in the bank line to withdraw the ₹10,000 cash that was disbursed as part of salary for this month.
At the Secretariat, hundreds of employees waited in long queues since morning to draw cash. The officials could do nothing as cash is the need of the hour everywhere. What was disappointing for those who lined up to receive their pay was that there was only one bank counter was being used to disburse the cash, the other bank had closed counters as there was no cash supply from RBI.
Even activities in offices of Heads of Departments (HoDs) and commissionerates located across the city were adversely affected with employees busy obtaining cash from banks throughout the day.
Last Updated Mar 31, 2018, 6:57 PM IST