Techie's guru-inspired blue fetish drives wife crazy
A wealthy techie dreamt of a guru, who suggested blue would change his life, in his dreams.
He then proceeded to change everything - from his vehicle to all the clothes in his home - into blue.
His wife has now demanded a divorce, as an escape from the craziness.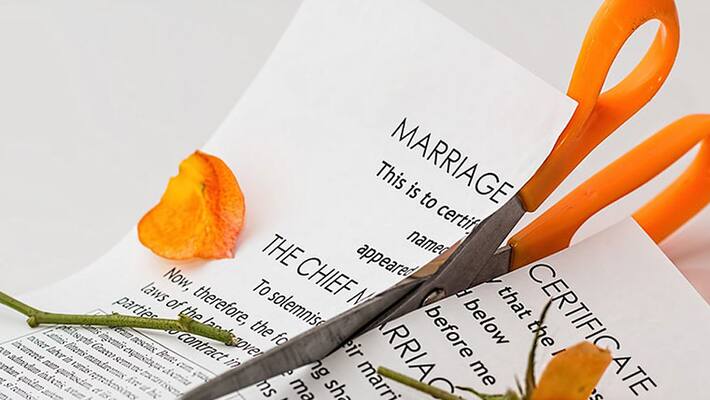 A Bengaluru software engineer has turned his married life into a mess, all thanks to the advice of his 'spiritual guru'. Now, the colour blue has become an unbelievable wedge between the techie and his wife. Currently, the issue has gone to the police and is likely to go to court also.
The software engineer couple, residing in HSR layout, were earning several lakhs per month and reportedly living a normal, upper-middle class life. But a Swamiji has turned their lives into a curse.
Nitin Vishal Singh (35) and Naveena (30) got married five years ago. Both were working in IT companies and earning several lakh per month together. They had their own flat in HSR layout, a car and all facilities and luxuries. But suddenly the husband turned spiritual overnight and changed his lifestyle completely.
As was revealed later, the husband claimed that he had 'darshan' of his spiritual guru in his dreams every day. In the dream, the Swamiji allegedly told the husband that the colour blue would bring luck to him. From that day onwards he started turning his life blue.
He began wearing blue clothes, got his vehicle coloured blue, changed the furniture and interiors of his home blue and insisted his wife and daughter also to wear blue clothes. He donated most of their clothes to an orphanage, replacing their wardrobes with blue clothes.
In spite of these changes, Vishal did not stop going to the office, but he wore blue every day. He also started waking up at 2 am, taking a bath in cold water and meditating.
For a while, Naveena bore the abrupt changes, but soon things got worse once Nitin started forcing her to adopt that lifestyle as well.
The wife, presumably stunned, wanted to know which guru was brainwashing her husband. She was shocked to discover no such guru existed, and that her husband was having 'darshans' only in his dreams!
Finally, Naveena approached HSR Layout Police Station and informed the cops about her husband's weird changes. The police sent the case to the Commissioner's office, and the Commissioner directed the couple towards counselling.
In case the counselling fails, Naveena may have to go for a divorce. But Vishal, reportedly, is not ready to divorce Naveena, because his dream guru had advised him not to divorce her since she is also a symbol of his fortune and he may lose his good fortune if they are both separated.
For now, the women's helpline says that they are not in a position to solve this bizarre case through counselling. It seems only the family court can decide the future of this couple. 
Last Updated Mar 31, 2018, 6:58 PM IST