Malayalee scientist's discovery in predicting quakes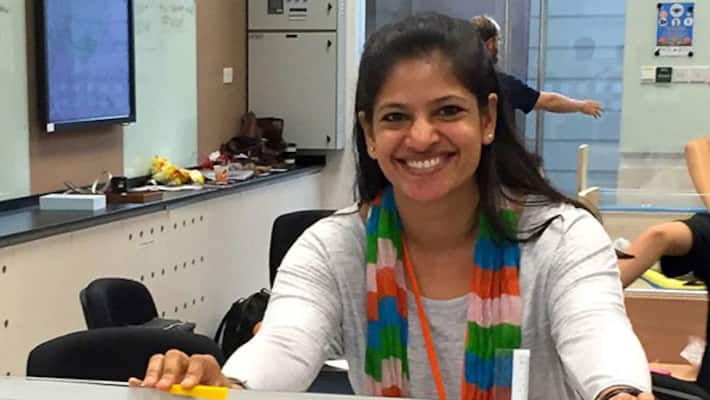 Observing the data of tectonic turbulence of Parkfield along the San Andreas Fault in California, something interesting struck a team of scientists led by Malayalee researcher Deepa Mele Veedu. It showed a complex deformation style and a possible connection. 
An isolated tremor source near Parkfield has been producing low frequency quakes in a particular pattern. The tremor pattern oscillated between three and six days in mid 2003 culminating in an earthquake of magnitude of 6.0 in 2004. 
Till then, scientists believed that moderate intensity tremors below two on Richter scale will not result in massive quakes.  
The team from Nanyang Technological University (NTU) at its Earth Observatory of Singapore (EOS) led by Deepa has now come up with a path-breaking find that prediction of large quakes is possible, even by observing low vibrations.  
A release from NTU says slow fault movements or vibrations point to an impending earthquake and these movements also have a discernible pattern. If carefully monitored, even the particular patterns in low-intensity tremors could also be used to predict powerful tremors. A research paper on this has been published in the Nature magazine. 
Deepa Mele Veedu holds a masters degree in marine geophysics from Cochin University of Science and Technology and M.Tech in exploration Geoscience from IIT Kharagpur. She completed her degree in Physics from Kannur University. A Ph.D scholar at NTU, Deepa is currently working on slow ruptures shortly preceding the 2011 Tohoku-Oki earthquake in Japan and the 2014 Iquique earthquake off the coast of Chile.   
Last Updated Mar 31, 2018, 6:49 PM IST