'Free teakwood' lands former Kerala Minister in new controversy
CPM leader allegedly wrote a letter to Forest Minister seeking 1200 cubic metres of free teakwood from Forest Department
Minister forwarded the letter to Kannur divisional forest officer
Forest Department informed Jayrajan that it is not feasible to issue teakwood free of cost
Forest Department can sell teakwood to temples at double the price it sells to individuals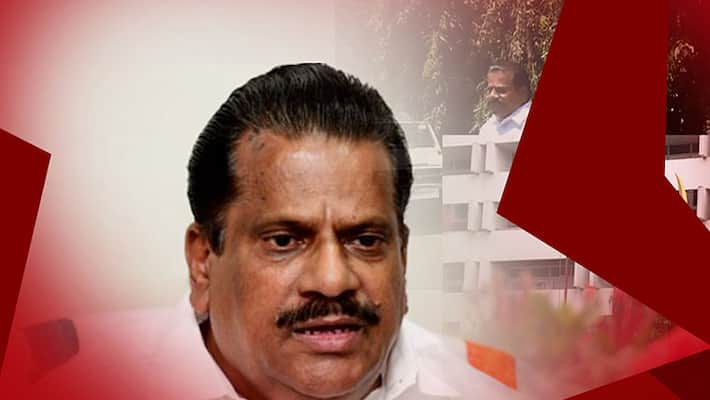 Communist Party of India- Marxist (CPM) leader E P Jayarajan, who resigned as minister following nepotism allegation, has landed in yet another controversy, over his alleged letter seeking free teakwood for the renovation of a temple in his native district Kannur. 
 
The alleged letter written to Forest Minister demands 1200 cubic metres of exquisite teak wood for the reconstruction of Chuzhali Bhagavathi Temple in Irinavu village in Kannur. His family members allegedly manage the temple near his ancestral house. 
 
Forest Minister K Raju forwarded the letter to Kannur division forest officer. The minister agreed that he received a letter from Jayarajan two months ago. However, Raju clarified that he had informed the former minister that it was not possible to grant his request. "I understand that the Forest Department too had told Jayarajan that it is not feasible," the minister said. 
 
The forest officials were baffled by the quantity sought as the cost of the wood which the CPM leader had sought as freebie amounts to a whopping ₹24 crore. 
 
The Forest Department is allowed to sell teak wood to temples at double the cost it sells to individuals. The Department can also provide teak wood to temples for free, but only after getting an application from concerned Devaswom Department and approval from a high-level committee. 
 
Recently, Forest Department had released free teak wood for the construction of Flagstaff for Sabarimala temple. Travancore Devaswom Board commissioner Ramaraja Prema Prasad said it is a rare occurrence. 
 
Responding to allegations, E P Jayarajan said the temple does not belong to his family. "The temple authorities had approached me. Considering the poor financial situation of the temple, I had forwarded their request to Forest Minister. Current allegations are part of a conspiracy to malign me," he said. 
 
Jayarajan resigned from LDF cabinet following allegations of nepotism. He had appointed his nephew as the managing director of Kerala State Industrial Enterprises.
 
Also read: Kerala Minister EP Jayarajan who gifted key PSU post to his nephew quits
Last Updated Mar 31, 2018, 7:07 PM IST