How can Union ministers meet khaidi no 6093, asks TDP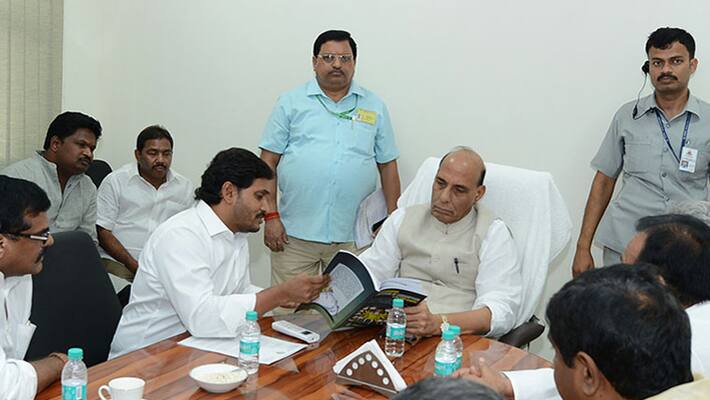 "...he (Jagan Reddy) spent months in jail as khaidi no. 6093. How could you give an appointment to such a person? He had been arrested in 2012 and spent 16 months in jail," Telugu Desam Party spokesperson P Anuradha questioned at a press conference.
She expressed unhappiness over Jagan being granted audience by Union Home Minister Rajnath Singh. The YSR Congress president, who is also Leader of Opposition in the Andhra Pradesh Assembly, met the Union Home Minister and also Finance Minister Arun Jaitley in New Delhi in the last two days and handed over a booklet 'The Emperor of Corruption' to them, alleging corrupt deals to the tune of Rs 1.34 lakh crore in the two-year rule of Chandrababu Naidu.
Jagan also complained to the Union ministers that Chandrababu had been allegedly "purchasing" the YSRC MLAs with the "ill-gotten money".
The allegations Jagan made are utterly baseless. The booklet is nothing but a compilation of translated stories published in Sakshi media. Jagan is only seeking to block the development of the state by hook or by crook. This malicious propaganda is also part of that effort, Anuradha said.
There was not an iota of evidence on any of the allegations made in the booklet, she said. "Why should we order a CBI inquiry when the allegations itself are totally baseless? We will not order a CBI probe," Anuradha asserted when questioned about the YSRC's demand.
Last Updated Mar 31, 2018, 7:00 PM IST