ISIS recruit uses FB to call Keralites to join jihad in Syria
Muhammed Sajid went missing with 21 persons from Kerala who allegedly left the country to join the ISIS.
His Facebook page was reactivated on Monday.
The group of 21 people who went missing included four women and three children.
This is the first ever suggestion from the persons went missing that gives some lead to their ISIS link.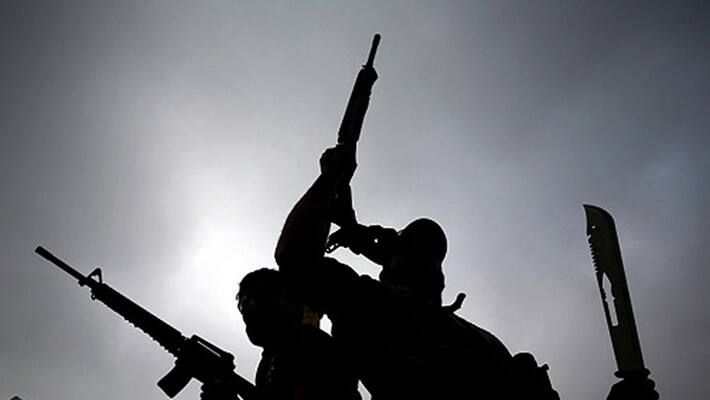 A suspected Islamic State (ISIS) recruit from Kasargod in Kerala who left the country last year to join the banned terrorist group, is now using his Facebook page to invite Keralites to join the jihad in Syria. 

His Facebook page currently flaunts an ISIS flag in the header and a message that the outfit would fight till the end to establish the law of Quran on earth. 

The Facebook account of Sajid Muhammad, who is suspected to have shifted to ISIS strongholds in Syria last year, has been inactive from 23 July 2015. The page was reactivated this Monday morning with a header image of ISIS flag and a call to join the fight for Islamic rule on earth.

"Our aim is to impose the rules of Quran on earth. We will try to keep the word of Allah above everything. We will use all our resources to reach the goal. And we will fight those who stand against, till the last man," the message read. 
This is the first ever message that sheds some light on the political stand of those who left the country allegedly to join ISIS. Reports of 21 persons allegedly recruited by the ISIS from Kerala first emerged in July this year.

The group of people  went missing from Kasargod and Palakkad in Kerala included four women and three children. 

Even though some of them had contacted their families through mobile app Telegram, this is the first ever communication suggesting that Sajid is under the influence of the ISIS. 

In a series of raids in October first week, the National Investigation Agency (NIA) had busted a suspected ISIS module in  India that was planning to strike in different parts of the country. The NIA had picked up six men from Kannur on the raids.
Meanwhile, reports say that the Telegram ID given in the Facebook page of Sajid is the same used by Sameer Ali, who was arrested by an NIA team last month from Kannur. 
Last Updated Mar 31, 2018, 7:04 PM IST