Sushma intervenes; woman gets passport in just a matter of hours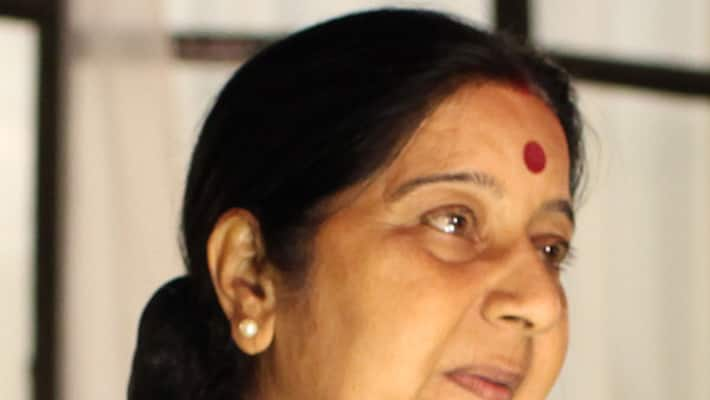 Till a few days back, Sangeetha,27, had not seriously thought about getting a passport for herself. But a panic call from Mexico that her husband, Sudheesh,38, was battling for life, put her in a complex situation. 
A sailor, Sudheesh met with an accident in Mexico and both his legs had to be amputated. Sangeetha, a native of Palakkad, was unaware of the details of the accident. The only thing she knew was that her presence was the most important thing for her husband in the painful situation. 
Next moment she found herself running from pillar to post to arrange a passport. It needed at least 24 hours to get a Tatkal or emergency passport.  
 A tweet by Sebi Thomas, leader of Marine Electro Technical Officers Association, highlighting the plight of Sangeetha caught the attention of Indian Foreign Affairs Minister Sushma Swaraj who immediately tweeted back and offered help. Everything fell in line very fast.  
On Monday morning, Sangeetha received a call from Minister's office following which she submitted her application at Passport Seva Kendra in Thrissur.  
Simultaneously, a call was made from the minister's office to Regional Passport Officer Prasanth Chandran in Ernakulam directing him to facilitate the issuance of passport, as soon as Sangeetha applied for the passport in Thrissur. In a matter of 50 minutes, all the official procedures were completed, and the passport was handed over to her by five in the evening. 
Though in distress, Sangeetha had a glimmer of gratitude in her eyes as she stepped out of the passport office in the afternoon. 
Last Updated Mar 31, 2018, 6:45 PM IST