Sudeep-Nitya's off screen chemistry to work on screen?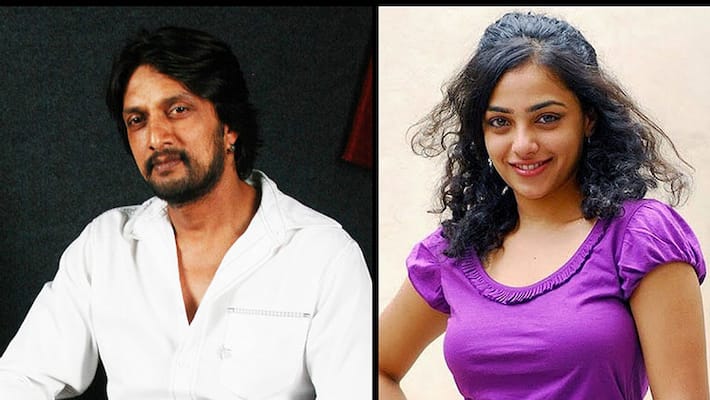 Kiccha Sudeep and Nitya Menon starrer bilingual movie is making rounds for more than one reason. 

Sudeep, who recently divorced his wife after 15 years of marriage, Priya Radhakrishna, is rumoured to be in love with south Indian actress Nitya Menon.

Sudeep and Nitya starrer bilingual movie titled "Kotigobba 2" in Kannda and "Mudinja Ivana Pudi" in Tamil is directed by K S Ravi Kumar.
 
The pair will fly to Dubai with the crew to shoot a song on May 2. A song is also expected to be shot in Pune.

The producer Surappa Babu said it is a big budget movie, but has not revealed the money being spent on the project, yet.

The movie is expected to be ready for release by July 2016. 

The film will also be available for Hindi audience as Hyderabad-based Aditya Music had secured the rights to dub it in Hindi in November 2015. 
The deal was sealed for Rs 1.30 crore.

This is the first movie to have got such whopping amount for its dubbed version, that too even before the completion of shooting. 
 
Last Updated Mar 31, 2018, 6:46 PM IST