Students can no longer take their cell phones to college in Bengaluru. Here's why
CCTV cameras are all over the campus to monitor the usage of cell phones in the college premises.
If caught, the phones will be confiscated or destroyed.
Many colleges do not allow students to carry their cell phones even for emergency purposes.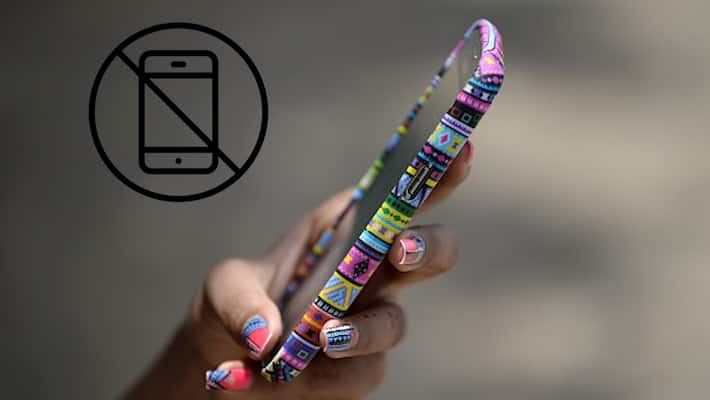 Just days before colleges gear up for the start of the new academic year, there are few strict rules to follow and using cell phones in the campus is strictly prohibited. The Pre-University colleges such as St. Joseph's, CMR and Rashtriya Vidyalaya colleges in Bengaluru have entirely prohibited the use of phones in the university.
Many other colleges, such as Presidency and Mount Carmel college students are allowed to bring the cell phones to the colleges, but are prohibited using them in class and corridors. Earlier, the students used to carry the cell phones to the college and submit them over to the person in charge, in the morning and collect them back after the class hours are over. But, as the new rule is passed in the college, the students can no longer carry their cell phones to the college, and in case of emergency, they are allowed to use their college landline number.
These new rules are not causing any distress to the students, but at some point, it questions their safety at some point in time. Add your views about this new rule from the PU board in the comments section below.
Last Updated May 14, 2018, 1:00 PM IST