Bengaluru kids set to kick off at Euro 2016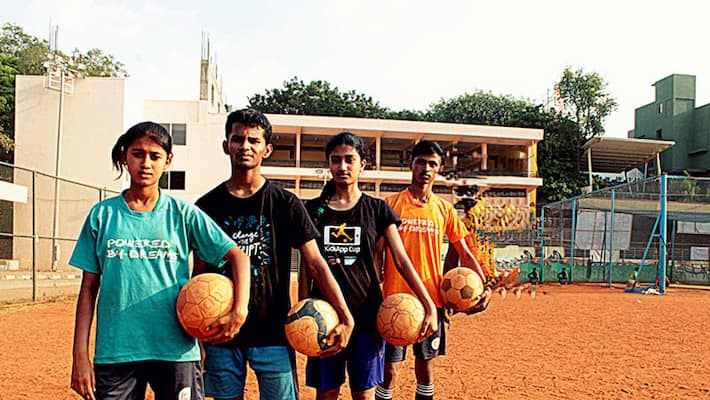 Navnita, Manoj, Harshitha and Arbaz from Bengaluru will be among the 500 girls and boys from disadvantaged communities from all over the globe, who will showcase their football skills.
Called the streetfootballworld Festival 16, the organisers say the festival is highlight how football is helping change lives.
A Bengaluru-based NGO, Dream a Dream has been training the children for the past several months. However, funding has been a challenge and the group is trying to crowd-fund the trip.
The streetfootballworld Festival 16 will take place in the heart of Lyon in July over a ten period and is jointly organised by Sport dans la Ville and streetfootballworld. 
Last Updated Mar 31, 2018, 6:42 PM IST