Stray dog debate: Maneka Gandhi draws flak from BJP in Kerala
Union Minister Maneka Gandhi's 'KAAPA remark' provoked the BJP leaders in Kerala.
Maneka had said the police should impose KAAPA on those who are culling dogs.
BJP leader V Muralidharan in his letter to Union Minister conveyed the party's displeasure over her comment.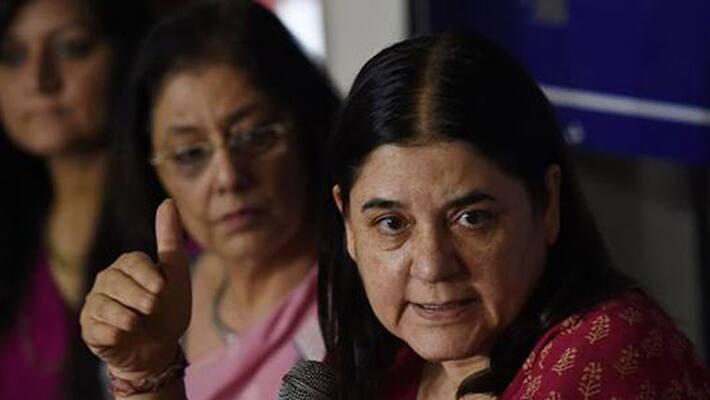 Union Cabinet Minister Maneka Gandhi's  remark that those killing stray dogs must be charged under Kerala Anti-social Activities (Prevention) Act (KAAPA) has not gone down well with the BJP state unit. 

BJP leader V Muralidharan, in an open letter to Gandhi wrote: KAAPA is imposed on criminals and not on people who take the extreme step for self-protection. 

"Though you're in charge of the Women and Child Development Department, you have turned a blind eye towards the plight of child victims of dog attack. The department has so far taken information of these children. Nor  has it sought a report from the state on the matter. "As a citizen, you are free to express your opinion on the stray dog issue. But since you are a Union Minister and the issue does not come under your purview, you cannot ask the state police to impose KAAPA," the letter read.

Citing an incident in Bihar, where the Ministry of Environment and Forests issued a notification labelling nilgai a "vermin", and paving the way for its culling, Muralidharan said that Prakash Javadekar, Union Environment Minister, had dismissed the protests by animal welfare activists including Gandhi.

Asking Gandhi to refrain from making such comments in future, Muralidharan said such remarks could tarnish party's image in Kerala and distance BJP from the masses.
 
Last Updated Mar 31, 2018, 6:54 PM IST