Stray dog attacks became a talking point in the state after a 65-year-old woman was killed by a pack of canines.
Though state government decided to cull violent street dogs, it had to withdraw the decision following protests
The Kerala Congress (M) killed several stray dogs and hung them on pole in protest.

Expressing his dissent over mass killing of stray dogs in Kerala, Supreme Court lawyer and activist Prashant Bhushan wrote to Chief Minister Pinarayi Vijayan asking him to intervene in the matter and to arrest those involved in culling of strays. 
 
"People, including politicians, are killing street dogs openly and are parading the corpse encouraging others to kill. They must be arrested and must be denied bail," Bhushan wrote to the Chief Minister.
 
"There is a blatant violation of law as the Supreme Court has stayed culling of street dogs," the lawyer wrote.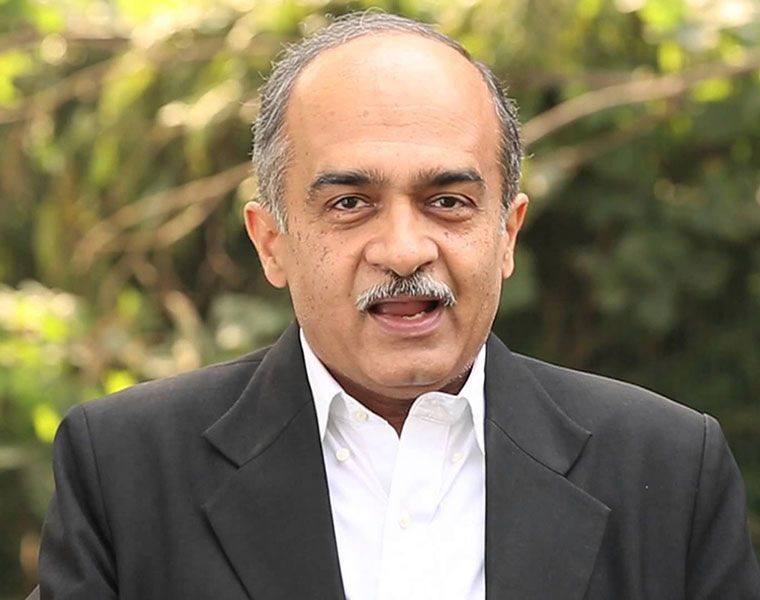 "By killing stray dogs, individuals are mocking the law and order and inaction of the government will lead to contempt of court as the state is duty bound to abide by the ruling of the Supreme Court which denies culling of canines. The state government is legally bound to prevent such action even by individuals," Bhushan wrote.
 
He also asked the Chief Minister to take action against those who killed and paraded the corpses of dogs at Kottayam, against whom a case was registered at the Kottayam West police station. 
 
Several incidents of mass killing of stray dogs were reported from the state recently. On 27 September, Youth Congress activists of Kerala Congress (M) killed 10 stray dogs and paraded the town with carcases of four dogs tied to a pole. 
 
Read more: Kerala Congress (M) youth wing kill, hang stray dogs on pole
 
Earlier on Wednesday, People for the Ethical Treatment of Animals (PETA) wrote to Kerala Congress (M) leader K M Mani demanded action against its activists, who were involved in dog killing incident. PETA asked Mani to expel the activists from party and to initiate police action against them. The letter also asked to provide psychiatric counselling to activists, who were involved in mass killing of dogs. 
 
On 28 September, yet another incident was reported from Kalady in Ernakulam, in which Panchayat members killed and buried 30 stray dogs.
 
Read more: 30 strays killed in Kerala, invites wrath of activists
Following several instances of stray dog attack, especially one including a 65-year-old woman being mauled to death by a pack of canines, the state government had decided to kill violent stray dogs in mass  
The government later had to withdraw its decision following protest from the Centre, animal rights activists and Animal Welfare Board of India.