Steel bridge 'BJP's child', construction to go on: CM Siddaramaiah
The CM Siddaramaiah clarified that the bridge was a 'BJP's child'
The Karnataka government will not reconsider the bridge, the CM stated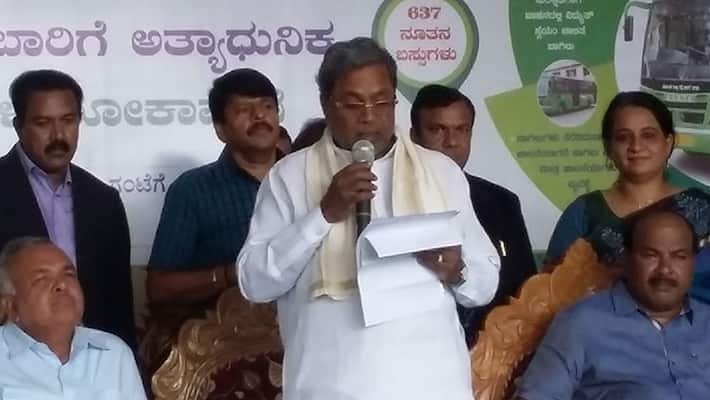 A day after a large protest against the proposed 'steel bridge', Karnataka's Chief Minister Siddaramaiah buckled down and stated to the media that the government was not going to reconsider its decision. 
"The transactions of the entire project are transparent. We have implemented it on the basis of public opinion. 70% of the public have supported this project on the BDA website. There is no question of withholding the construction of the steel bridge. This is not a Congress party project. The plan was made in 2010 by the BJP. Now we're nurturing the BJP's child" he said.
When asked about the costly budget for the steel bridge, he stated that the project was prepared in 2014, as per the market rates at that time. Now the same project is being been being implemented two years later after prices had increased. The CM added that VAT on steel transactions was also another cause for the increase in the budget.  
The CM also dismissed protests against the axing of 812 trees for the project, stating that for the implementation of any new project, the cutting of trees was inevitable. 
However, he added that the government was planting 60,000 new plants at the construction site and more than 10 lakh plants were being planted in all BBMP wards.
Namma Bengaluru Foundation had filed a case in the High Court opposing the project. However, the court has given a green signal to the government and permitted it to continue with the work.
 
Last Updated Mar 31, 2018, 6:54 PM IST