Veteran filmmaker Thampi's 'suicide note' blames state Congress chief
Writer K R Meera quoted from the note in which he wrote that Sudheeran, Hasan and KP Mohanan would be responsible if he took the drastic step.
'I will commit suicide the moment the issue goes to court.'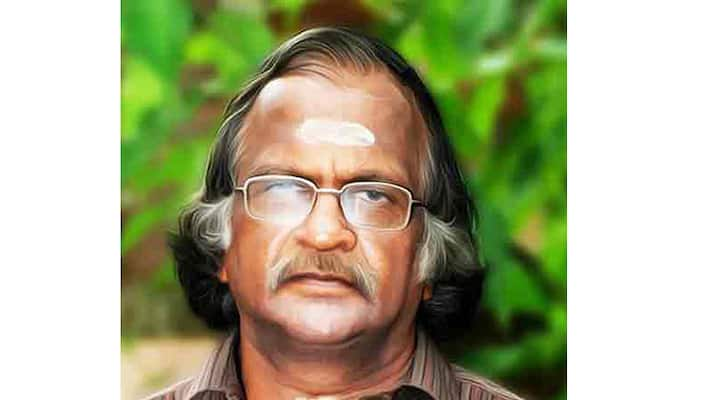 In a startling article, eminent writer KR Meera revealed a suicide note written by veteran poet and film director Sreekumaran Thampi,75, in which the latter blamed state Congress chief VM Sudheeran and former minister MM Hasan for pushing him on to the edge. 
In an article published in Samakalika Malayalam, Meera quoted from the note in which Thampi stated that Sudheeran, Hasan and KP Mohanan would be responsible if he took the drastic step.
Despite writing many letters to the Congress leaders for years, requesting them to clear the dues to the tune of  Rs. 27 lakhs for producing a serial aired on Jaihind Television, they did not care to respond, he wrote. The television channel is promoted by the Kerala Pradesh Congress Committee (KPCC). "You did not show the courtesy to give a reply," Thampi blamed the KPCC president. 
"I produced the serial by taking loans from banks and private financiers. Now the bankers have threatened to take legal recourse. I will commit suicide the moment the issue goes to court. If so, Sudheeran, MM Hasan and KP Mohanan will be responsible," Thampi's note read. 
Thampi, a gifted lyricist known for his evergreen songs, has directed 29 Malayalam films produced 22  and written scripts for 78 films besides writing thousands of songs.
Last Updated Mar 31, 2018, 6:48 PM IST