Special 26-inspired robbers loot, dupe people of ₹1.80 crore
In one incident, a group took away ₹1-crore posing as I-T officers.
In another, a group of frauds took away ₹80 lakh posing as CCB sleuths.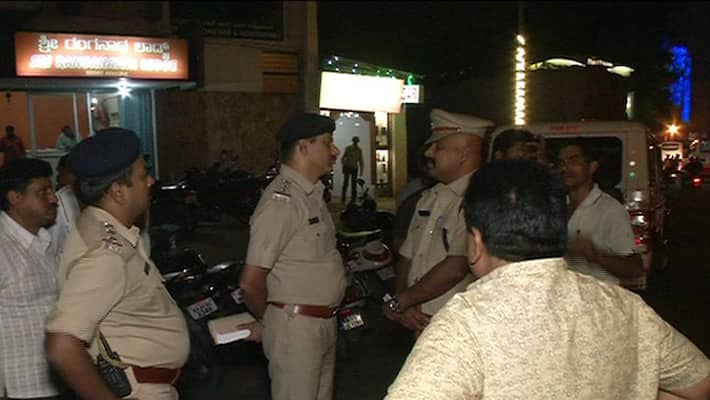 Three men posing as Income Tax officials stopped a truck on NICE Road and robbed ₹1 crore, belonging to a businessman. The incident took place in Thalaghattapura police station limits on Tuesday.
The businessman, however, filed a police complaint only on Thursday.
The truck was returning to Tamil Nadu and was moving on NICE Road at Nagegowdanapalya around 4.30 am on Tuesday. Three people in a car waylaid the vehicle, claiming that they were Income Tax officers, they forced the drivers to open the truck. There they found the cash and asked the driver to produce documents. As the driver had no documents, the miscreants said they were seizing the money and asked him to sit in their car.
"They asked the helpers to drive the vehicle and follow them as they were going to police station. After passing some distance, they asked Raju to get down and sped away in the car," the police said.
The money belonged to Arokya Raju, a Tamil Nadu business. He was into distribution of chocolates and biscuits and also owns a warehouse in Peenya Industrial Area. He had sent goods in a truck, which had three staff, including driver Raju and two helpers. On Monday, the staff dumped the goods in the warehouse and collected ₹1 crore in cash from wholesale and retail distributors in the city for supplying them the goods.
Raju immediately informed the distributor about the incident. "As the distributor had no proper documents about the cash, he came to station only on Thursday and filed a complaint. We have formed special teams to crack the case and are analysing CCTV footage to know about the movement of the car used by the miscreants. We are also not ruling out the role of insiders," the police added.
In another similar incident, a group of imposters duped two city based builders of ₹80 lakh rupes. The frauds approached two builders in JP Nagar saying they had old currency notes of ₹1.25 crore and could exchange it for ₹90 lakh in new currency.
The builders agreed and pooled in the sum along with 10 others. On Thursday the miscreant approached them to exchange cash. Soon three men came in a car, said they were from CCB, and took the money and the two builders in the car. After travelling some distance they threw the builders out and sped away.
Last Updated Mar 31, 2018, 6:44 PM IST