Soumya murder: SC to hear review petition in open court
The trial court awarded death sentence to Govindachami in Soumya rape and murder case and the Kerala High Court upheld it.

The convict approached Supreme Court requesting cancellation of death sentence.

Apex court nullified capital punishment giving the accused the benefit of the doubt.

The SC verdict created a uproar in Kerala forcing the state govt. to seek a review.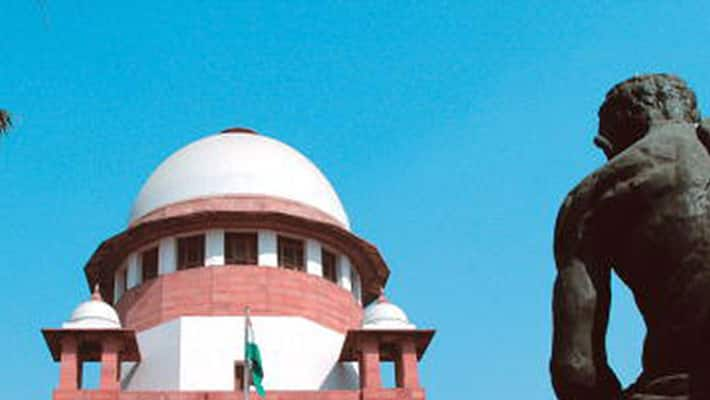 In an unusual instance, the Supreme Court (SC) has agreed to hear the petition filed by Kerala to review its order cancelling the death sentence of Govindachami, the lone convict in the sensational Soumya murder, known as the Kerala's Nirbhaya case. 
As the division bench, headed by Justice Ranjan Gogoi, considered the case on Thursday, the petitioners Kerala Govt and Soumya's mother requested the court to hear the review petition in open court. Usually, the SC hears review petitions in the chamber of the judge. However, considering the special circumstances of the case, bench agreed for an open hearing.  
Also read: Soumya murder: Govindachami escapes noose
 The petitioners claimed that there was enough evidence to prove that Govindachami committed the murder and requested the court to reinstate the death sentence awarded to the convict by the trial court. Attorney General Mukul Rohatgi appeared for the government. 
 

Also read: Soumya murder: Kerala Govt. under fire for 'criminal lapse'

The apex court annulled the death sentence in the case giving Govindachami the benefit of the doubt after the prosecution failed to convince the court that he committed the murder. The decision evoked sharp reactions in Kerala with the Opposition alleging failure of government in presenting its case before the court.  
 Also read: SC Verdict shocking; will file review petition in Soumya murder: Kerala CM
On 1 February 2011, Soumya, 23, was found near the railway track in Thrissur in critical condition. She succumbed to injuries on 6 February. Police arrested Govindachami, a physically challenged beggar on 3 February. The prosecution alleged that Govindachanmi raped and murdered Soumya after pushing her off a moving train. 
The Thrissur Fast Track Court awarded capital punishment to the accused. The High Court upheld the decision considering the case as rarest of the rare. Following this, Govindachami approached SC requesting to nullify the sentence.
Last Updated Mar 31, 2018, 7:05 PM IST