Soumya murder: utter confusion in CPM over capital punishment
The confusion in the CPM over capital punishment has come to the fore as the Left govt. in Kerala plans to approach SC to ensure noose of the accused in Soumya murder case.
The CPM is against capital punishment, says PB member MA Baby.
Govindachami should be hanged hundred times, says CPM CC member AK Balan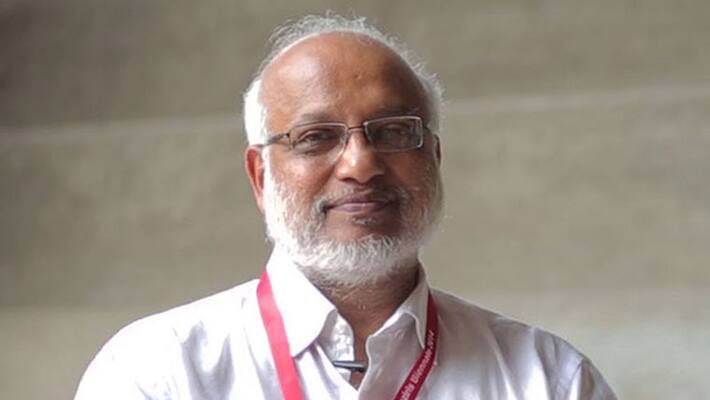 Even as the state government led by Communist Party of India-Marxist (CPM) is moving ahead with the review petition in the Supreme Court that cancelled capital punishment in Soumya murder case, the party Politburo member and former Kerala Minister MA Baby said that his party was against the death penalty.  
 
Also read: Soumya murder: Govindachami escapes noose
 
"The party is against capital punishment. Even if Nathuram Godse, the assassin of Mahatma Gandhi, undergoes trial now, my party will oppose capital punishment, " MA Baby told Asianet News.
He was referring to the clamour for capital punishment for Govindachami, the accused in the sensational Soumya murder case in Kerala. 
 
Also read: Soumya murder: Kerala Govt. under fire for 'criminal lapse'
Meanwhile, CPM Central Committee member and Kerala Law Minister AK Balan strongly reacted to Baby's statement. "There is no confusion. He (Govindachami) should be hanged hundred times," he said. The government will go ahead with its decision to file a review petition in the Supreme Court to ensure noose for the culprit in the Soumya murder case, he said. 
Also, during the raging debate over the execution of Yakub Memon, the accused in the Mumbai serial blast case, the CPM had stood for commuting his death sentence as the party, in-principle, stood for the abolition of capital punishment. 
Also read: SC Verdict shocking; will file review petition in Soumya murder: Kerala CM
The SC judgement in the Soumya murder and rape case had evoked widespread resentment in Kerala forcing the government  to seek a review of the judgement.  
Soumya, 23, was attacked on a speeding train near Shoranur in Thrissur and was allegedly thrown out of the train by Govindachami in February 2011. Even after she was grievously injured in the fall, the accused dragged her to bushes near the track and brutally raped her. She succumbed to injuries in a hospital a few days later. 
 
Last Updated Mar 31, 2018, 6:38 PM IST