Bengaluru: 19-year-old hangs herself after public scolding by mother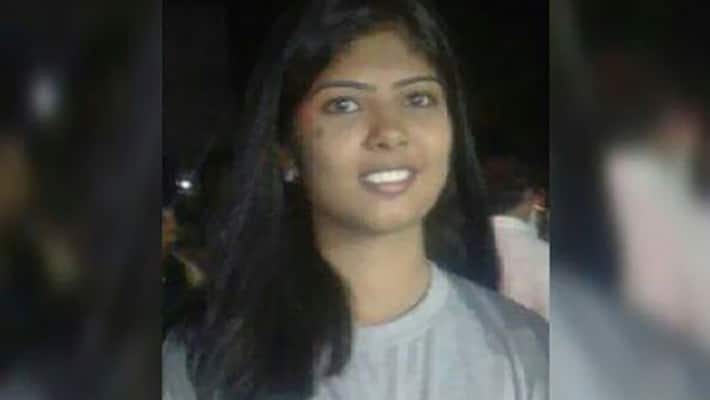 Sophia, 19, studying BBA in Bengaluru's Presidency College hanged herself in her hostel room on Saturday. She wrote in her death note to her parents, "Both of you stay in Bengaluru, but still you both have left me alone in the hostel".
Sophia was the daughter of Stanley and Grands, who hail from Kerala. The incident took place on Saturday at around 2.30 p.m. in the Presidency college campus hostel in Kempapura, while Sophia's roommates had gone to the dining hall for lunch.
Sophia's parents have been staying in Bengaluru for the last 15 years. They live near Electronic City. The parents arranged for Sophia to stay at the hostel in the college campus since the distance between Electronic City and Kempapura is such that daily commute was not possible.
Grands, Sophia's mother, had gone to college on July 8 to pay her college fees. At that time Sophia was absent in her classes. When called, she did not receive her mother's phone call. Frustrated, her mother went to the hostel and found her daughter sitting in her room along with her friends and chit-chatting. Furious, her mother scolded her in front of her friends and roommates saying that she was wasting her time and her career.  
Upset by the words of her mother, Sophia hanged herself when her roommates left the hostel room for lunch. When they came back, they found Sophia's room was locked from the inside and there was no answer when they continuously knocked on the door. The girls then informed the warden. When they broke the door and went inside, they found Sophia hanging. Sophia's father is a teacher in a prestigious school in Bengaluru.
The Amruthahalli police have filed the case.
Death note:
"Though you both live in Bengaluru, you have left me alone. I'm living like an orphan though I have parents. I can't bear this homelessness. Mother, you have failed to understand me. I wish you both all the best. No one is responsible for my death."
Last Updated Mar 31, 2018, 6:34 PM IST