Soiled currency posing a threat to health of bank officers
Reserve Bank of India had recalled notes that were issued prior to 2005
RBI decided to circulate soiled notes of ₹100 to cover the shortage of lower denomination notes post demonetisation
With demonetisation 15.7 billion pieces of ₹500 and 6.3 billion pieces of ₹1000 notes were withdrawn from economy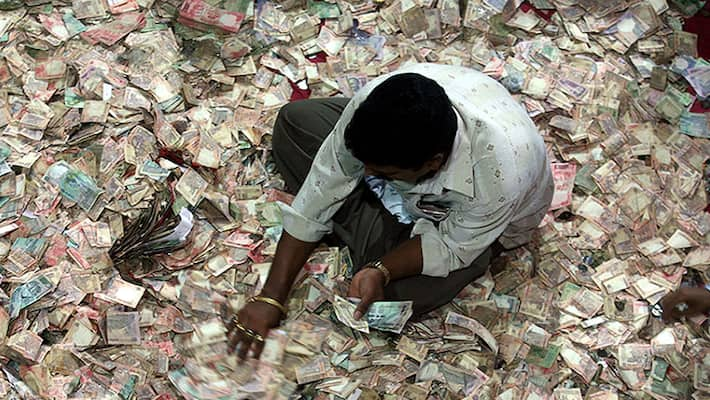 Soiled currency notes, that came back to circulation post demonetisation policy of Centre, is posing a threat to the health of bank officials who are already reeling under work pressure post demonetisation. 
 
The notes which were preserved at the Reserve Bank of India (RBI) have been sprayed with pesticides was sent back to banks to fight the short supply of currency notes. The notes are not even in bundles, and the officers have to segregate these notes and dealing with these currencies leads to health issues, All Kerala Bank Employees Federation said. 
 
RBI had collected soiled notes for destroying and had preserved it by spraying pesticide. As there was a huge shortage for lower denomination currency post demonetisation, RBI decided to circulate soiled notes, mainly ₹100 notes to increase the supply. Majority ATMs in the country were also only equipped to dispense ₹100 notes. 
 
All notes issued prior to 2005 was recalled last June and was kept at issue centres. It is these notes that came back in circulation. The notes can be identified with the Ashoka Chakra illustration, while currency notes printed after 2005 have Gandhi illustration. 
 
According to RBI data, 15.7 billion pieces of ₹500 and 6.3 billion pieces of ₹1000 notes were withdrawn.
 
Last Updated Mar 31, 2018, 6:38 PM IST