BBMP gets into war-mode after dogs maul six-year-old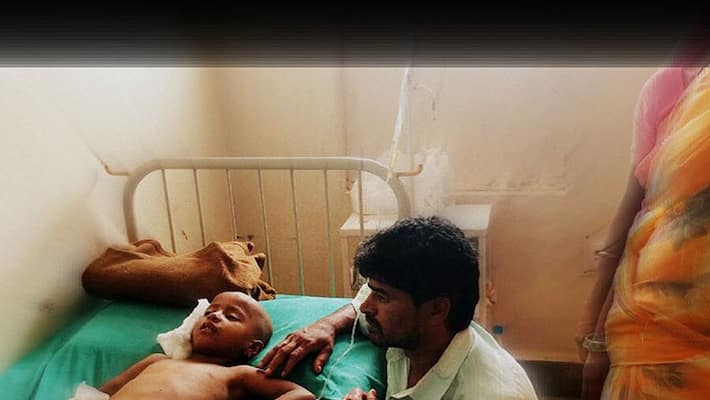 Bengaluru Mayor BN Manjunath on Saturday visited KIMS hospital, where the child is recovering, and assured the parents that all medical expenses would be borne by the BBMP.  The medical bills are expected to cross ₹50,000. 

Asianet Newsable learnt that Ramya's father Ramegowda, who is a part-time driver, told the BBMP mayor to look into the stray dog issue in their area, claiming there were close to 200 strays dogs around his house who had even attacked some sheep once. 

Ramegowda also told the mayor that the issue had been brought before local representatives, but nothing had been done so far. 

Ramya was attacked by an entire pack of more than ten dogs on Friday evening when she was playing outside her house in Anjana Nagar in West Bengaluru.
 
Ramya received 50 to 60 bite marks and the dogs even bit off a portion of flesh from her thigh. 

"She was in a state of shock when she was brought in yesterday, however, now she has stabilised," Dr Satya Bala, Medical Superintendent of KIMS hospital said.

The doctors, however, now are constantly monitoring her as they fear there could be chances of an infection. 

Dr Maheshwar Gowda, BBMP Joint Director (Animal Husbandry) told Asianet Newsable that this was the first time such an incident in the Harohalli zone had been brought to their notice.

"We have regularly been carrying out sterilisation programs in the area. Such an incident has never been reported," said Dr Gowda, who added that Ramya's father might have made his allegations out of his grief.
 
Dr Gowda further said that since the attack on the child on Friday, the BBMP had carried out intense combing operations in the area looking for the strays. 

In the last two days, Dr Gowda added, 10 dogs had been captured by the BBMP and are being kept under observation for any signs of disease or sickness and another 20 strays had been sterilised. 

The BBMP senior official, however, lamented over the fact that there were serious limitations to the Palike's sterilisation programme.  

"We are not allowed to relocate the dogs and even during sterilisation programmes, we face opposition from animal lovers," he said.
 The more programme also fails if officials happen to skip a single dog during a combing operation. "If one female dog is missed then, she will end up giving birth to ten more, and thereby the problem continues to persist," he added.
Last Updated Mar 31, 2018, 6:41 PM IST