Since 9 November 2011 when Shafeed Bava was brutally killed by moral vigilantes in Kozhikode,it was a big shock to Kerala. It was the first murder case registered against moral policing.
The Shiv Sena's moral policing was not new to Kerala. In October 2014 a group of Yuvamorcha activists barged into a restaurant in Kozhikode and ransacked it alleging that its owners facilitated 'immoral activities' in its premises. What irked the Yuvamorcha brigade was a television report that showed young friends sitting close in the hotel premises. 
The incident triggered an outrage in the state and it prompted the unique 'Kiss of Love' protest in Kochi which was later taken up by youths across the country. Almost all political parties including the CPM and BJP opposed the public display of affection as a means of protests. 
 
Also read: We'll be here again, will kiss in public, love: Rage against moral policing in Kerala
 
Yesterday, the Kiss of Love activists assembled once again at Marine Drive in  Kochi to express their anger at the Shiv Sena's moral vigilantism. Despite agitations and government's repeated assertion that it would take stern action against moral policing, the criminals are taking the law in hand and chasing away youths, beating people to death in the name of protecting morality. Even the police shamelessly engage in moral policing.
 
Related: Take permission from home before going to Kiss of Love: CPM
 
Here is a compilation of some shocking moral policing incidents in Kerala. 

9 February 2017

Two girls and their friend Jijish were beaten up and abused inside University College allegedly by SFI activists for sitting together in the campus on 9 February 2017.  

Also read: Moral policing by SFI in Kerala campus: youth, girls roughed up, abused
 
Jijish was allegedly rounded up and thrashed by a dozen of SFI workers for sitting with two girls and watching a play in the campus. The SFI activists also manhandled the girls who tried to save Jijish from the miscreants.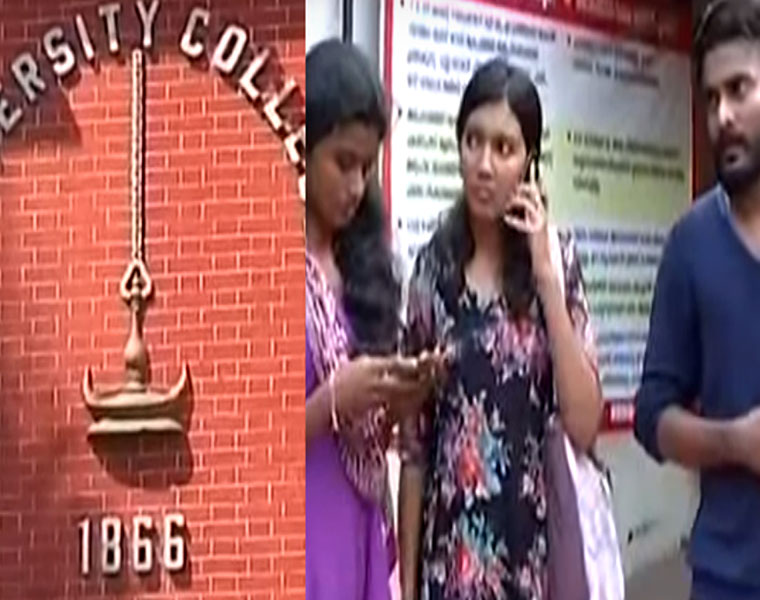 Victims of moral policing at University College, Thriuvananthapuram
The incident created a furore in Kerala and the police filed a case against 13 SFI activists. The SFI also filed a counter case against Jijish. When the victims stood strong with the complaint, they were subjected to shaming on social media. But the girls were not ready to be cowed down by threats. However, the police remain reluctant to arrest the culprits. 
 
Related: Man stripped, tied up and tortured for hours in Kerala by moral goons
 
14 February 2014:

Aneesh, 24, a resident of Palakkad and his friend were detained, harassed and abused by moral policing goons at Azheekal beach in Kollam. They also shamed them on social media by sharing the video of the two friends with indecent messages.
Aneesh and his friend filed a complaint with the police. But the culprits and their friends continued cyber-shaming. Aneesh could not withstand the cyber attack and committed suicide a week after. 

Related: Moral policing victim kills self; blames shaming on Facebook
Police have arrested five persons in connection with the incident.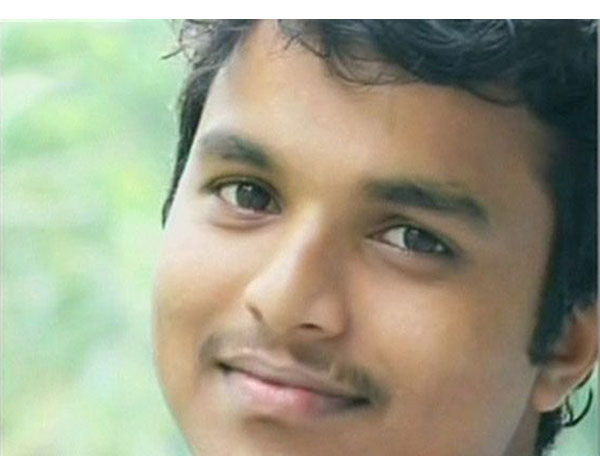 Aneesh 
 Also read: Police officer falls victim to moral policing in Kerala



9 November 2011
Shafeed Bava murder case: 

Shafeed Bava, 26, was brutally murdered by a group of men at Kodiyathoor in Kozhikode. He was beaten up by 15 member-gang. When he tried to escape, they threw stones, kicked and stabbed him to death. The culprits also chased away two police officers who came to rescue the victim. Bava was left to bleed till the more police force reached the spot.  

 It is considered as the first murder by moral policing in recent times. It is also the first case in Kerala in which the charge sheet clearly stated that it was a murder by moral policing brigade.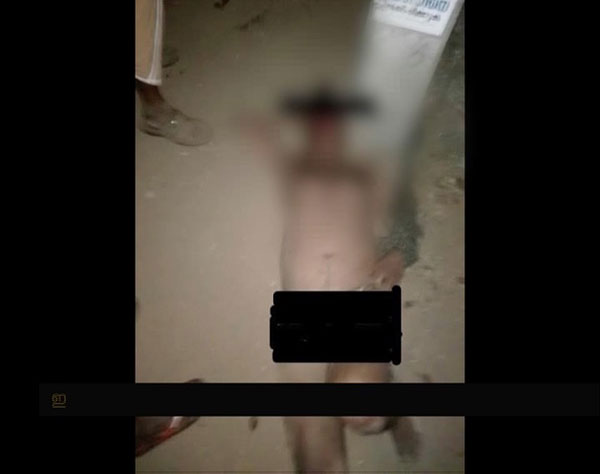 17 February 2015
A middle-aged man was beaten to death at Cherplassery in Palakkad by moral policing goondas. The criminals questioned Prabhakaran and a 45-year old homemaker in the locality for allegedly having an affair and started attacking the man alleging illicit relationship. He died on the spot. 
28 June 2016  
Nazeer, 40 killed inside the house of a woman in Mankada, Malappuram for allegedly keeping a relationship with her. The victim was roughed up allegedly by the relatives of the woman's husband.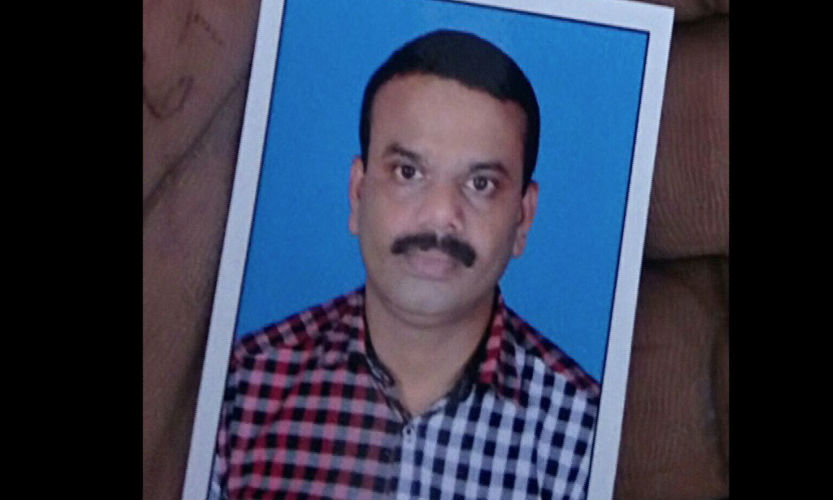 Nazeer

20 December 2009

A mob detained Congress leader Rajmohan Unnithan and his party colleague at a house in Manjeri in Malappuram around 10 pm. The mob alleged that both were engaged in 'immoral activity' and demanded the police take a case against them. The CPM workers protested outside the local police station forcing the police to slap a case under Immoral Traffic (Prevention) Act. 
 
Unnithan later alleged that it was a political conspiracy against him. However, none bothered to protest the moral policing act.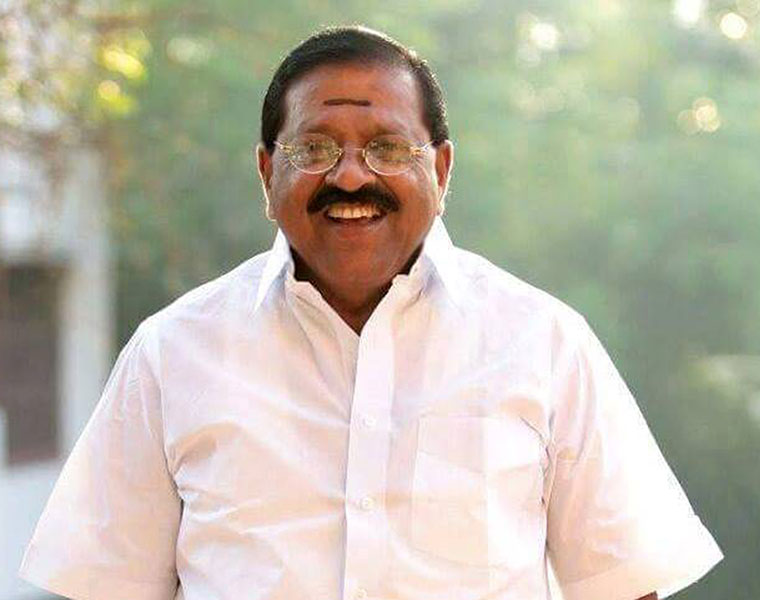 Rajmohan Unnithan