Silent tragedy at Mysuru Zoo: 467 animals dead in 7 yrs
More than 40 animals have died this year.
Deaths have been attributed to natural causes and poor care.
Unresolved worker disputes could worsen the situation.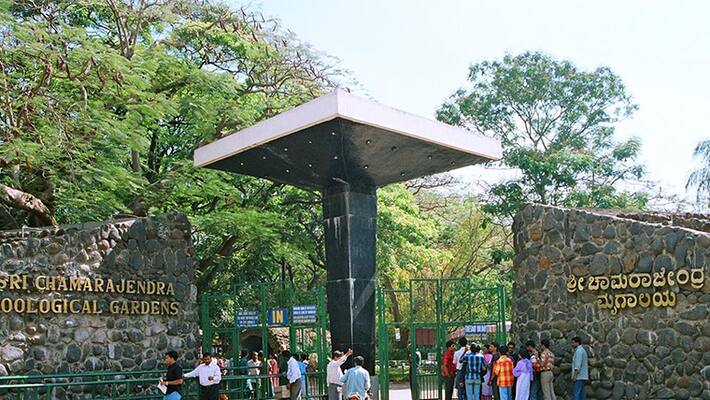 As many as 467 animals have died at the Sri Chamarajendra Zoological Gardens in Mysuru in the past seven years, raising concerns about conditions at the facility. There are currently 1,474 animals in the zoo.
The deaths have been attributed to disease, age-related ailments, weather changes and predatory behaviour. While 94 animals were born in the park from January to November, 44 have died in the same period — a worrying births:deaths ratio. The list of dead animals includes tigers, wolves, rhinos, elephants, leopards, bears, lions, crocodiles, deer, wild buffaloes, king cobras, pythons, and zebras. Eleven animals have died in the past 50 days.
Recently, the workers employed at the zoo staged protests against zoo officials to protest inaction on their demands for better working conditions. A worker told mediapersons that the staff have lost interest in their work and are being negligent in their work as officials have not acted on their demand for better work conditions. This dispute appears to have adversely affected the care of animals.
Zoo officials have rejected claims of poor care of animals, with the executive director noting that carcasses are disposed off only after post-mortem. This is to ascertain any failure in care or foul play. In case of suspicion, the official explained that the staffer responsible for the dead animal's care would be charged for the death and would be prosecuted under the Wildlife (Protection) Act.
Here is the list of births and deaths of animals at the Mysuru zoo in 2016:
| | | |
| --- | --- | --- |
| Month | Birth | Death |
| January | 09 | 05 |
| February | 01 | 02 |
| March | 23 | 02 |
| April | 04 | 04 |
| May | 04 | 02 |
| June | 01 | 01 |
| July | 03 | 07 |
| August | 15 | 05 |
| September | 15 | 05 |
| October | 11 | 03 |
| November | 08 | 08 |
Last Updated Mar 31, 2018, 6:59 PM IST