Karnataka CM's son Dr Yathindra quits firm over tender row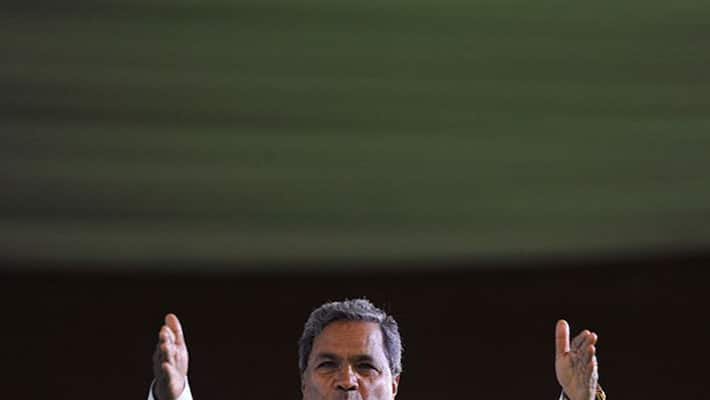 Karnataka Chief Minister Siddaramaiah's son Dr Yathindra stepped down as the director of Matrix Imaging Solutions on Friday, following the controversy over his company being awarded a tendered contract to run a CT and MRI scan laboratory at the government-run Victoria Hospital.
The Opposition party in Karnataka - Bharatiya Janata Party had come down heavily on the ruling Siddaramaiah-led government and accused him of showing favoritism in awarding of government tenders.
Chief Minister Siddaramaiah had but come in full support of his younger son and had maintained there was no irregularity in the awarding of tender.
"Tender process was transparent and was held legally. Tender has not been awarded without merit. My son is professionally a doctor. The company 'Matrix Imaging Solution', which was awarded the tender, is owned by my son's friend. My son is one of the directors in that company," Siddaramaiah had said.
The congress high-command, however, has taken a serious view of the matter and has asked Siddaramaiah to send a report on the issue. Earlier on Friday, Congress general secretary in charge of Karnataka, Digvijaya Singh, told reporters in New Delhi that he had advised Siddaramaiah to ensure that his son withdrew from the company.
Last Updated Mar 31, 2018, 6:45 PM IST