Siddaramaiah will continue, replacement reports false: Karnataka minister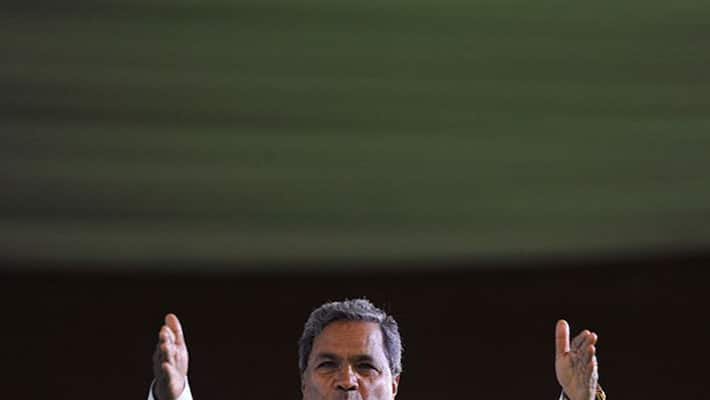 Karnataka Social Welfare Minister Anjanaiah on Friday has rubbished reports of Chief Minister Siddaramaiah's replacement without completing his term.  
"Siddaramaiah will continue to be the Chief Minister for next two years. He will complete his chief ministerial term, there is no doubt about it," he said.    
Names of senior Congress leaders, including former Union minister Mallikarjun Kharge, for replacing Siddaramaiah as Chief Minister have been doing the rounds in the media.           
Anjanaiah said there is no "revolt" or "discontentment" against Siddaramaiah's performance as chief minister by any Congress leader, including MPs and MLAs.       
On reports of Home Minister G Parameshwara being considered a Dalit leader to replace Siddaramaiah, he said there was a chance for a Dalit CM in 2008 when Kharge was Karnataka Pradesh Congress Committee President, but it did not materialise as the party did not get majority in the state election, he added.
Last Updated Mar 31, 2018, 6:42 PM IST