Siddaramaiah confidant diverted ₹600-crore to family, friends: BJP leader
Yeshwanthpura MLA, ST Somashekhar allocated ₹600-crore worth public projects to family and friends.
Till now has used only ₹180-crore.
He was allocated a whooping ₹800-crore for public projects.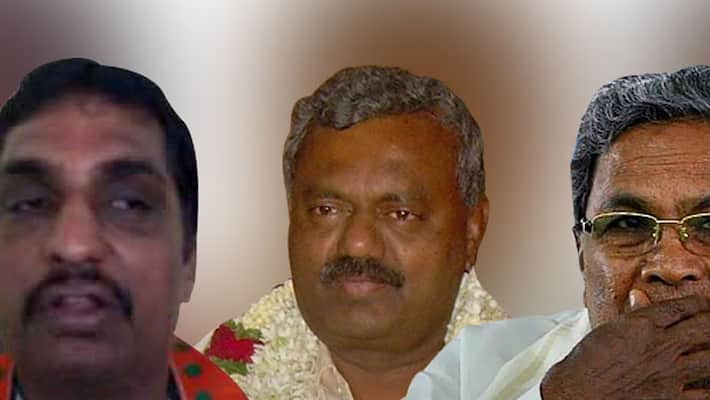 Bengaluru City BJP spokesperson NR Ramesh who had targeted number of Congress legislators in past, has now aimed his guns ST Somashekhar Yeshwanthpura MLA and close confidante of CM Siddaramaiah for diverting over ₹-600-crores public funds to contractors who by and large are family members and friends of MLA.

Flashing documents at a press meet, he alleged that in the last three years, Somashekhar has managed to get ₹ 818 crores funds for various development work, interestingly, his assembly segment has only 5 wards that comes for corporation and majority of the wards are not developed. From the total allocated public money, he allegedly diverted ₹638.29 crores to contractors.

The BJP leader said that he had another set of documents, which prove that out of ₹ 600 crore, only  ₹ 180 crores was utilised for ongoing works.


He also alleged that the private contractors who are family and friends of the Congress MLA got no certification on the quality of raw material. They bypassed the Quality Control Department of BBMP, Ramesh said.
Later when a senior BBMP official threatened to expose the Congress leader, he allegedly kidnapped the Superintendent in Chief Accounts Officers division of BBMP and forced him to release about ₹2.5 crores while he was returning from Vijaynagar.
"A case has been registered with Anti-Corruption Bureau, Bengaluru Metropolitan Task Force (BMTF) and ACMM court," said Ramesh.
 
Ramesh also alleged that besides, Somashekhar other Congress legislators such as Byrathi Basavaraj from KR Puram, Munirathna Naidu from RR Nagar and Byatrayanpura MLA Krishna Byre Gowda  also were involved in financial embezzlement.
 
The accused Congress leader, however, has hit back against the BJP. He said that the allegations were baseless and were mere blackmail tactics.
"He has a habit of tainting Congress legislators. If he has enough guts let him show the same tactics with BJP MLA's. If all the charges made by Ramesh are proved, I will resign,"said Somashekhar.
 
Somashekhar, a Vokkaliga leader shot to fame when he along with legislator Byrathi Basavaraj, Munirathna Naidu hosted all the independent corporators and JDS Corporators at a posh resort in Kerala in 2015 to form a majority alliance to rule the BBMP.
Last Updated Mar 31, 2018, 6:58 PM IST