SFI activists beat up police men; Congress cries law and order collapse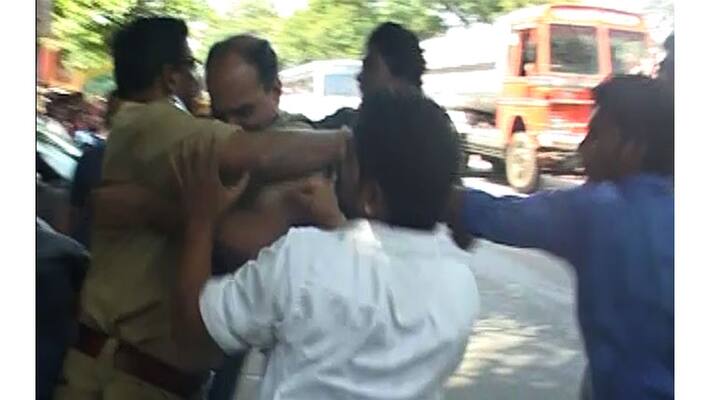 Activists of the students wing of the ruling Communist Party of India-Marxist (CPM) rounded up police officers at Kollam in Kerala triggering an outrage in the state and prompting state Congress chief VM Sudheeran to demand the intervention of the Governor to address an alleged law and order collapse in the state.  
A video showing a few the Students Federation of India (SFI) workers beating up police officers at Chavara in Kollam was aired by television channels on Friday. The police men were badly beaten up by the SFI activists. The workers of the pro-CPM student's organisation attacked the policemen when a mock-drill of a public sector company was progressing at Chavara.
Criticising the attack by the Left student organisation on police force, Sudheeran said that the incident showed that the law and order situation in the state collapsed under the Left Democratic Front (LDF) rule. The situation demands the intervention of the Governor or the court, he added.
Meanwhile, the police have registered case against seven persons in connection with the attack.
Last Updated Mar 31, 2018, 7:06 PM IST