Sex talk scandal: Was ex-Kerala minister honey trapped or wire tapped?
The voice clip aired by the news channel was an edited version of the conversation.
No one has come up with a complaint against the politician so far.
Despite his party alleging a conspiracy, Saseendran did not file a complaint with the police.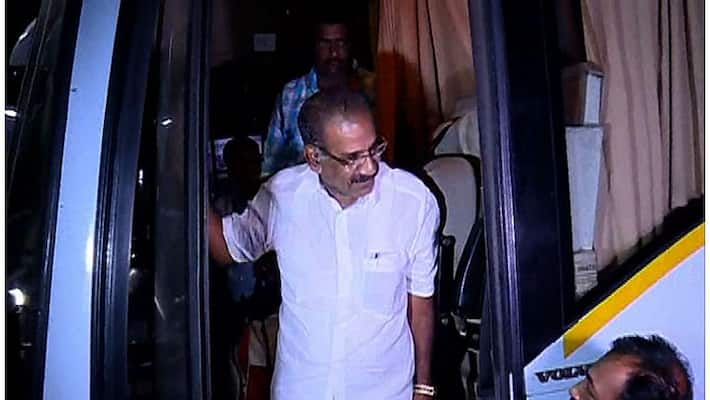 Two days after the embarrassing exit of AK Saseendran, a senior member of the Pinarayi Vijayan ministry, the mystery over the incident remain unsolved. The speculations are rife that the former minister was honey-trapped. Another assumption is that the phone conversation was leaked by police sources.

 Though the police did not take up the investigation after the state government decided to declare a judicial probe, the assumption, based on the primary information collected by the intelligence officials, is that the former minister must have fallen into a honey trap.


Related: 'Police tap phone calls of Kerala CM, 27 CPM leaders'
The police suspect a deliberate attempt to trap the NCP leader. The voice clip aired by the news channel was an edited version of the conversation. The female voice had been edited out. The man in the conversation speaks in a very loving and intimate voice. Even after the government announced a judicial probe, no complainant has come out against the politician.
 
Related: Phone tapping is easy in Kerala: Leak it first, take permission later!
 
Saseendran, on his part, has not filed any complaint so far, despite his party alleging conspiracy behind the whole episode. He did not question the authenticity of the audio clip either. 
 
Related: My phone, email were hacked: Jacob Thomas
 
Meanwhile, there are speculations that the phone conversation must have leaked through police sources. Two weeks back, Congress MLA Anil Akkara told the State Assembly that wire tapping was rampant in Kerala. The phone calls of    27 CPM leaders, including Chief Minister and his cabinet colleagues were being tapped with the help of the police and telecom companies, he had alleged.

State Vigilance Chief Thomas Jacob had also raised a complaint that his emails and phone conversations were being tapped. 
Last Updated Mar 31, 2018, 6:49 PM IST