CM, Congress dither on Karnataka's Chief Secretary's job
Khuntia,released for Karnataka State service currently, was the preferred candidate for the top bureaucratic post by the state government
There seems to be a preference for a 'Dalit candidate'
It is speculated that Rathnaprabha may get the Chief Secretary's post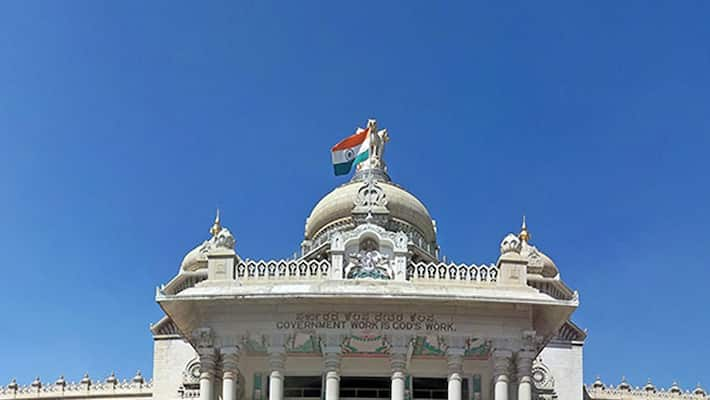 Though Khuntia, who has been released for Karnataka State service currently, was the preferred candidate for the top bureaucratic post by the state government, things took a new turn as the Congress High Command is said to have made an intervention in this matter. 
In such a likelihood, it is speculated that Rathnaprabha may get the Chief Secretary's post.
The incumbent Chief Secretary, Arvind Jadhav, will be retiring at the end of this month. The Karnataka Chief Minister Siddaramaiah had earlier selected senior IAS officer Subashchandra Khuntia, who was on deputation at the Centre. 
The CM is said to have written a letter requesting Prime Minister Modi to release Khuntia from Central service. The PM, who has the portfolio of Department of Personnel and Training, consented to do so.
But if the political rumours are to be believed, things will not go quite that smoothly. 
Senior Congress leader Mallikarjun Kharge, Digvijay Singh - Congress leader in-charge of Karnataka, K Raju - AICC SC and ST cell, have urged Congress Supremo Sonia Gandhi to instruct CM Siddaramaiah to go in favour of Rathnaprabha as the next Chief Secretary of Karnataka. There seems to be a preference for a 'Dalit candidate.'
.
As per a Times of India report, Ahmed Patel – political secretary of Sonia Gandhi, reportedly called CM Siddaramaiah to share this insight.
The CM now appears to be caught in a bind. 
By opting for Khuntia, Siddaramaih would be following the 'norm of seniority' and the choice could still make way for Ratnaprabha eventually. An Indian Express report noted that that Khuntia would retire in November 2017, whereas Rathnaprabha's service extends until March 2018. 
So perhaps the CM is hoping to please both sides. 
Last Updated Mar 31, 2018, 6:40 PM IST