Security beefed up in Bengaluru, additional forces deployed
Security has been tightened and beefed up all across Bengaluru
Additional forces have been deployed in the districts sharing border with TN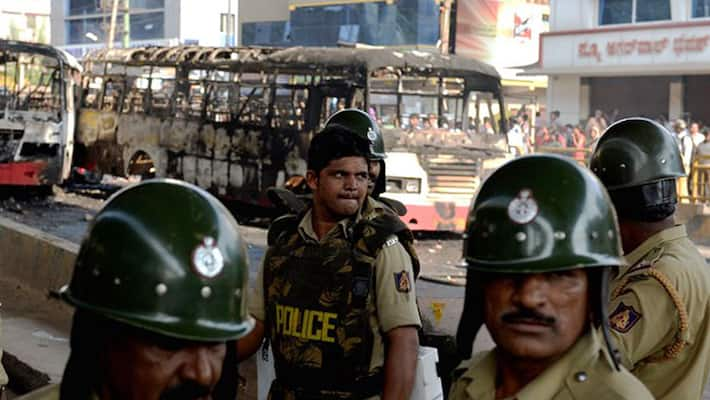 Security has been tightened in areas with majority of Tamil speaking people. KSRP, CAR and DAR platoons have been deployed in border areas to maintain peace, law and order. 
Sensitive areas like Anekal, Attibele, Kanakapura in Bengaluru and Tamil Nadu border, where violence had triggered during Cauvery row have now been put under intense security watch. 
In a memorandum released yesterday by the office of the Commissioner of Police, Chennai, only essential strength at police stations all across the city were asked to be kept. The memorandum also stated that 75% of the strength should be deployed for security purposes. 
The police have also decided to detain anti-social elements who appear to be triggering violence at any level. 
Last Updated Mar 31, 2018, 6:58 PM IST