Kerala teacher dismissed for marrying Muslim; decision revoked after outrage
Saranya married Mohammed Harris the other day, inviting the wrath of the school authorities.
The school principal felt that her marriage went against the 'high moral standards' of the school.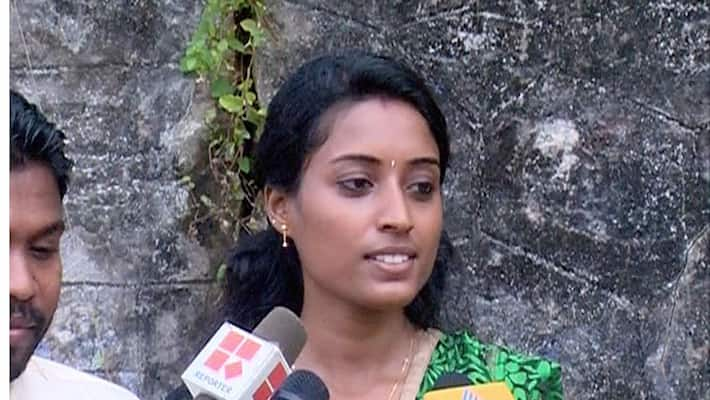 A primary school teacher from Palakkad in Kerala was dismissed from school after she married a Muslim to 'protect the morality of the school'. She was told not to come to the school with immediate effect and was allegedly barred her colleagues from speaking to her.
But the school authorities had to revoke the decision and apologise after they came under severe criticism from all corner.
Saranya, an English teacher of Al-Irshad English  Medium School, Cheruthuruthi near Ottappalam in Palakkad, married her friend Mohammed Harris at the office of the Communist Party of India-Marxist at Vaniamkulam on 29 October. Her decision to marry a man from another religion, however, did not go down well with the school principal who called her and directed her not to attend school from the next day onwards. The principal even told her that she need to go to the school to collect her arrears and that the school will send it to her address. The principal allegedly told her that her inter-religious marriage was against the moral standards of the school. 
"When I called Principal, she said that I need to come to school anymore. She also told me that my experience certificate and arrears would be sent to my address," Saranya said.  The principal allegedly directed other teachers of the school not to contact Saranya. Saranya has been working in the un-aided Engish Medium School for the past two years, and the dismissal came as a shock to her.
P A Najma, Principal of the school admitted that the teacher was asked not to come to the school following the news of her marriage. "Lot of discussions are taking place on WhatsApp and social media (on the wedding). So I thought it is not appropriate to allow her to continue. I discussed with the management and conveyed the message to her," she told Asianet News.

The dismissal made headlines and was widely condemned on the social media. The school administration revoked the dismissal following the social media outrage and apologised for the mistake. 
Last Updated Mar 31, 2018, 7:02 PM IST