Kerala school girl caught for buying goods using fake ₹2,000 notes
The eighth standard student used two photostat copies of ₹2,000 currencies to buy things from a shop in Ponnani.
When caught, she said she got the currency from a computer centre.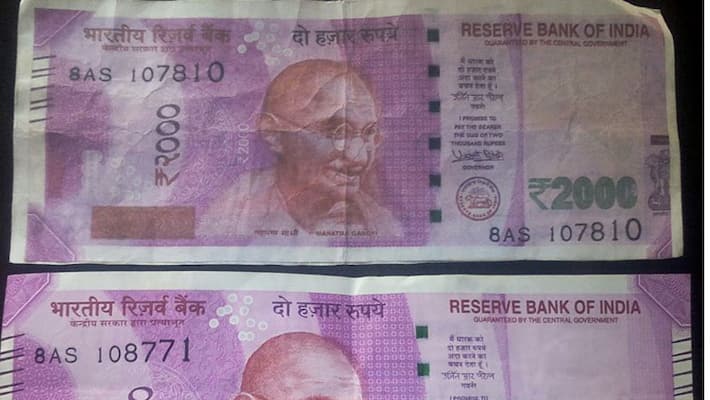 A school student was caught for purchasing things from shops at Ponnani in Kerala by using colour photo print of ₹2000 currency on Saturday. 
The girl, an eighth standard student from Ponnani, bought goods worth ₹ 500 from a shop and gave the fake ₹ 2000 bill. The store owner did not find anything unusual with the note.
After that, the girl produced another copy of ₹ 2000 currency at a textile shop and bought two nightgowns. The shop owner felt suspicious and found that the note was fake. The police took the school student into custody following a complaint by the shop keeper. By the time, the first shopkeeper realised that he was duped by the girl and alerted the police.
When questioned, the girl said that she received the fake currencies from a computer centre. The police took the young man who ran the centre and found that he was innocent. Then the girl changed her statement and said that the note was printed at her home. The police have started detailed investigation into the fraud. 
Last Updated Mar 31, 2018, 6:38 PM IST