SC verdict: Karnataka yet to make a decision, protests in Mandya
Karnataka will take a decision on the latest SC verdict after 'consultations'.
Union Water Resources Secretary Shashishekhar to hold a meeting of leaders of both states.
The Supreme Court will hold its next hearing in the case on Friday.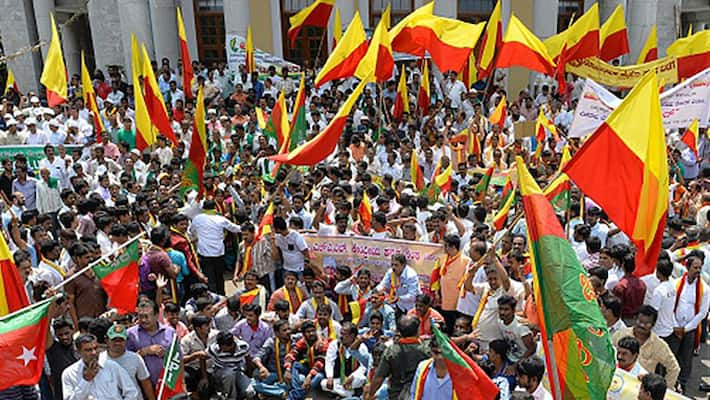 Karnataka Chief Minister Siddaramaiah, who is at Saigon village in Bidar district as part of a tour of flood-hit regions of the state, reacted to the Supreme Court's verdict ordering Karnataka to release 18,000 cusecs of water to Tamil Nadu, saying, "It is not possible to release water right away. I am yet to get the complete details of the Supreme Court. We will take a decision after consulting legal advisers and political leaders."
Meanwhile, farmers in Mandya began staging protests against the Supreme Court verdict. They have blocked the Bengaluru-Mysuru Highway.
Also Read: Respect federal rules, release 18,000 cusecs: SC to Karnataka
In the Supreme Court meeting, held for an hour and twenty minutes, the court had asked Attorney General Mukul Rohtagi to conduct a meeting of the leaders of both states.
Accordingly, Union Water Resources Secretary, Shashishekhar will hold a meeting with concerned authorities of both Karnataka and Tamil Nadu.
Shashishekhar, who is also the chairman of the Cauvery Supervisory Board, had heard both the parties on September 19 and had directed Karnataka to release 3,000 cusecs of water every day for seven days.
Last Updated Mar 31, 2018, 7:04 PM IST