Reading between the lines: What Sasikala's elevation means for Tamil Nadu?
Sasikala has officially taken over as AIADMK chief.
What does this mean for Tamil Nadu?
What does her rise mean for the so-called Mannargudi mafia?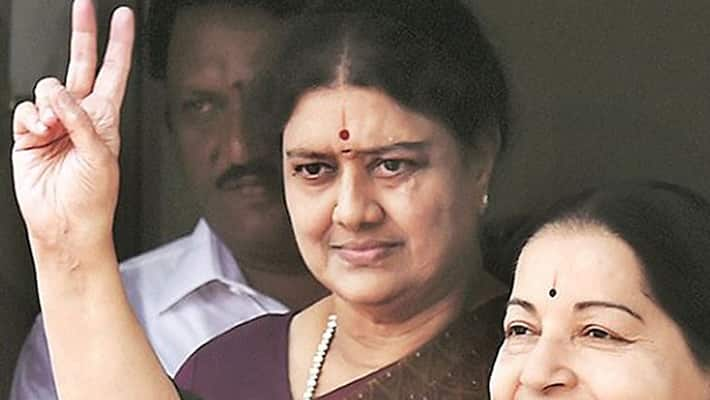 A senior journalist earlier this week wrote, much in an attempt to add a larger than life image to Sasikala, on how "despite the impediments Sasikala faces, her political acumen cannot be underestimated." 
Is a long association to Jayalalithaa the only prerequisite to a successful political career? And so because of this association, one can overlook the fact that she has never held an office of power, much less delegate affairs of the state.
The new AIADMK chief V K Sasikala made her first formal speech before the party functionaries on Saturday. 
Her address had all the popular antics, including tear-jerker statements. She even broke down (to great applause) while speaking about Jayalalithaa in her address to AIADMK party workers. Sadly what it lacked was a definitive plan of governance for the state.
"Amma (Jayalalithaa) is not with us now but our party will rule here for the next 100 years," Sasikala said.  What does this mean for Tamil Nadu?
Legalised plunder and loot
The statement is reflective of the fact that we are going to witness a toxic mix of Jayalalithaa-style authoritarianism and DMK-style family-driven plunder.

With the Mannargudi mafia at the helm of the affairs and now with Jayalalithaa gone, this "gang of goons" can penetrate every level of government machinery and continue their plunder with no fear of repercussions.
Opaque governance
The fact that Saskikala plans to run an authoritarian and opaque machinery is quite clear when she said AIADMK would continue to be run in the same way as during the time of Amma when it was administered with a level of "discipline as seen in the Army".

It also should be noted that her assertion comes against the backdrop of some murmur of protests against her taking over the post. The public thrashing of a key AIADMK rebel's husband was a message to the dissents to toe the party line.
Tamil Nadu needs saving?
Over the years, the situation in Tamil Nadu has only worsened - the government schemes have become less efficient while businesses in the state are failing. What Tamil Nadu needs is an able leadership and in the absence of Jayalalithaa and health issues keeping Karunanidhi bedridden, an atmosphere of uncertainty and fear has gripped the state.

While Chinnamma can give the semblance of stability to the state, in the long run, her rise to power is fraught with dangers, especially to democratic governance.
Last Updated Mar 31, 2018, 6:45 PM IST