Sasikala is the new party chief, announces AIADMK
Sasikala Natarajan is the close aide of Jayalalithaa
Sasikala known as chinnamma was living in Jaya's Bungalow and was with her in the hospital too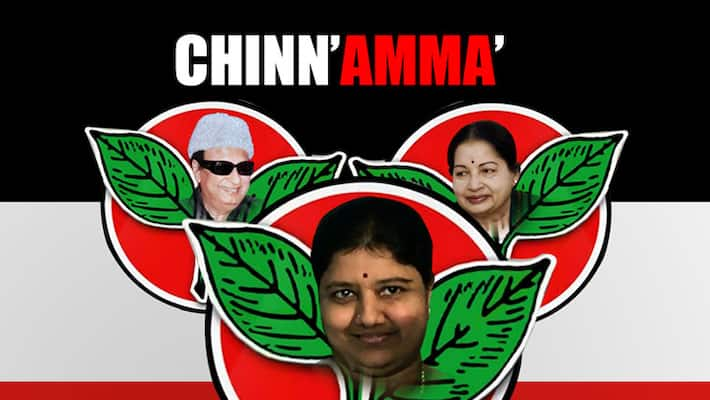 Jayalalithaa had died due to a massive heart attack on December 5 and the chief minister's post was given to Panneerselvam on the December 4 midnight when Amma was fighting between life and death.
Now, 54-year-old Sasikala Natarajan known as chinnamma (means young mother) will fill the post vacated by Jayalalithaa's death.
Also Read: With AIADMK support, Sasikala tightens grip on party and TN
Sasikala has been living with Jayalalithaa in her Poes Garden bungalow for more nearly 20 years now. She was considered as Jayalalithaa's backbone.
AIADMK Spokesperson Ponnaiyan said that "Electing Sasikala to lead AIADMK is the desire of the entire party. She has functioned as the conscience of Amma."
Also Read: Jaya's shadow Sasikala is now AIADMK's Chinnamma
However, it is surprising that Jayalalithaa did not give Sasikala any official post in the party.
However, Tamil Nadu has rarely heard Chinnamma (Sasikala) even address the gathering. But it looks like, being Jayalalithaa's closest aide Sasikala has the popular vote to carry forward the AIADMK party.
Recently, current CM of Tamil Nadu, Panneerselvam also had backed Sasikala for the post of AIADMK chief.
Also Read: All you need to know about Sasikala, Jayalalithaa love-hate relationship
Now the fate of the party depends on Sasikala's strategies. Further developments will be interesting as it is still not known if Sasikala will just carry forward Jayalalithaa's name or she will outgrow Amma.
Last Updated Mar 31, 2018, 6:43 PM IST