You cannot ignore BJP in Kerala: Sadananda Gowda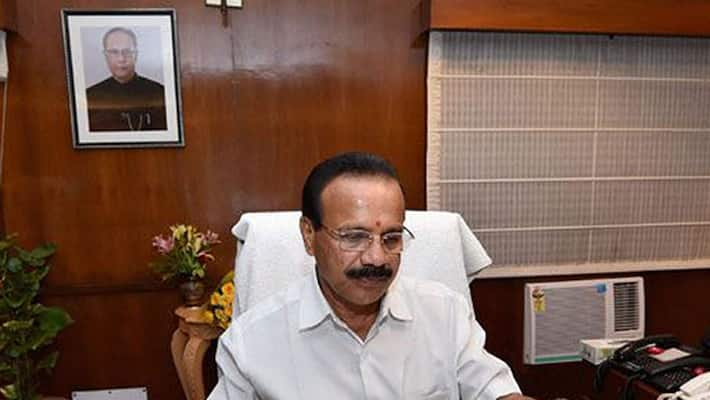 "Whether we will rule or not. One thing I can tell... that nothing can be done in Kerala without our support," he told a meet-the-press programme here.
Attacking both the ruling Congress-led UDF and CPI-M headed LDF Opposition, he alleged the Congress and the CPI-M had 'West Bengal model' tie-up in the state also for the May 16 assembly elections.
They have understanding in 75 to 80 constituencies in the state, Gowda said adding BJP led NDA in the state had become a political alternative to UDF and LDF.
Gowda also stated that the BJP-ruled Centre would not politicise natural calamities and would extend drought relief to the state. However, Gowda, who earlier held Railway portfolio, said the state government did not give enough support to the Centre in taking up Railway projects in Kerala.
Gowda also criticised Chief Minister Oommen Chandy for inaugurating the Kannur International Airport without completing the work of the airport.
On the Kochi metro, he said it was still on pillars. "We are inaugurating the Metro rail in Bangalore today. Here in Kerala the government is worried about corruption charges they face severely", Gowda added.
The "chess game politics -- alternate governments of UDF and LDF -- is going to be over", he said. With the defeat of Congress in Kerala and Assam, "Congress politics will come to an end in the country," he added.
Last Updated Mar 31, 2018, 6:37 PM IST