IAF deploys Russian helicopters for Sabrimala surveillance
The security arrangements at Sabrimala are an annual feature but this time, its measures have been heightened.
As part of a recent combing operation about 360kg of gunpowder was seized from the forests surrounding the temple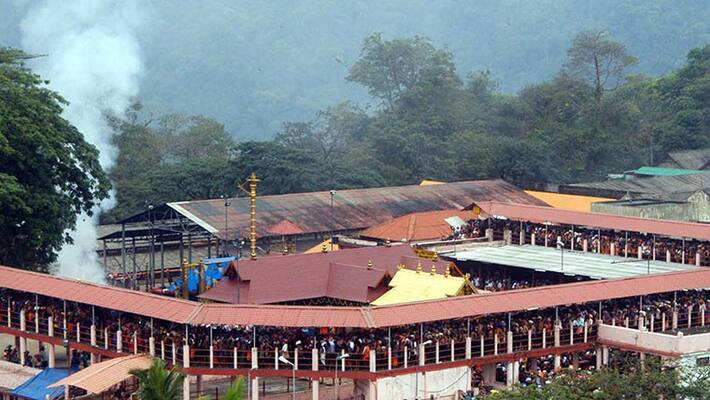 The annual pilgrim season is at its peak in Kerala. Thousands of Ayyappa pilgrims come to the temple every day as part of the ongoing two-month-long annual festival pilgrimage which will end mid-January.
In view of the anniversary of the demolition of the Babri Masjid on December 6, police personnel are expecting trouble at various religious centres of the country and Sabrimala being a major pilgrimage centre, security has been beefed up there.
Police are leaving no stone unturned to make handle the security measures at the temple. For the first time in Sabarimala, the police will use IAF gunships in the forest areas surrounding the shrine. According to a report in The Hindu, the MI-17 V-5 gunships have been used by the National Security Guards to carry out an airborne assault on the Chabad House during the September 2008 terrorist attack.  They were also used to ferry troops to the LoC for "surgical strikes on terrorist camps" in September this year.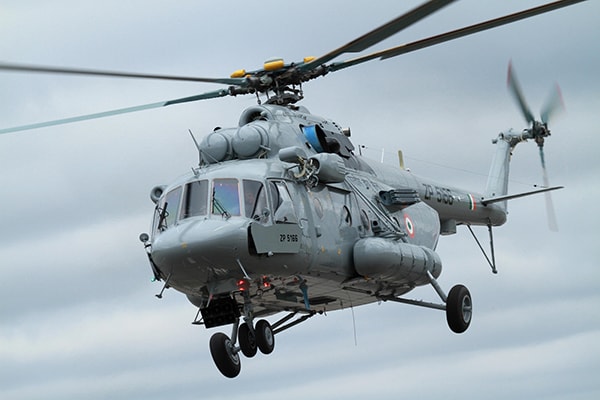 Credit
These helicopters are equipped with modern powerful engines, which significantly extend the capabilities for the transport of heavy and bulky loads, especially in the Indian highlands and mountains. These gunships will also contain paramilitary troops to take part in the aerial surveillance.
Earlier there was routine frisking of the pilgrims to the temples. Devotees had to pass through metal detectors and hand held detectors. Now, there will be security checks at every step of the pilgrims entry into the temple's premises. That is not all, water tanks, pumping stations of the Kerala Water Authority, electrical and for that matter any installation in the forest that are related to the temple are also being scrutinised. Emergency forces have been stationed at the strategic points along the route from the Pamba to the temple.
No area has been left untouched. Along with the aerial surveillance, there will also be search operations conducted on foot by the Rapid Action Force in the neighbouring forests and Pullumedu and areas surrounding the Sabrimala Sannidhanam. The state border security forces have put on high alert during these days. Devotees from Tamil Nadu, Karnataka and Andhra Pradesh come in huge numbers.  These forces will be equipped with sophisticated and modern armoury and weapons to tackle any untoward incidents.
As part of  a recent combing operation about 360kg of gunpowder was seized from the forests surrounding the temple during a joint operation by police and forest personnel and bomb detection squad held as part of a three-day special security arrangement.
Last Updated Mar 31, 2018, 7:07 PM IST